A charming urban fairy tale: "Turning Red"
it's not easy to be a teenager.
News
Movies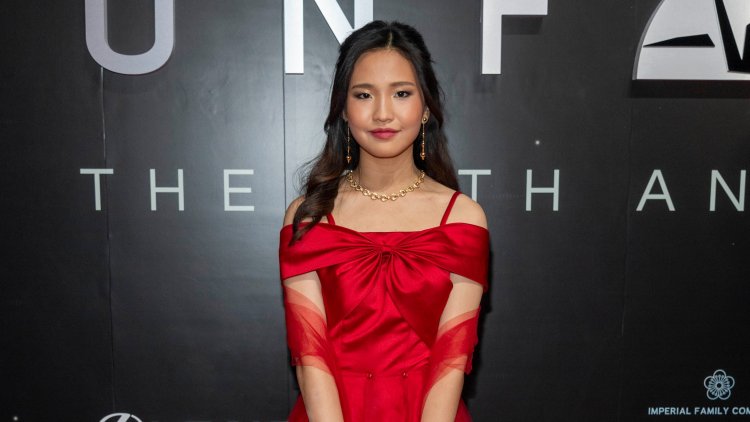 Photo Credits: Shutterstock
It's not easy being a teenager. Take for example 13-year-old Meilin Lee ( Rosalie Chiang ) from Toronto. Mei is the kind of child every parent would want. At school, she is a great student who participates in a number of extracurricular activities. At home, she is a good daughter who helps her father and mother maintain the family temple.
That changes after her mother Ming ( Sandra Oh – Killing Eve ) humiliates her in front of her peers. The next morning, Mei wakes up in the body of a giant red panda. Horrified by this transformation, Mei at first hides from her own family. Ming reveals to her that it is an old curse. All the women in their family turn into red pandas when they experience intense emotions. The only solution is an ancient ritual that will cut off the beast's spirit forever.
But Mei soon discovers that it is fun to be a giant red panda. Her friends think it's great, and the kids at school are delighted. Mei decides to use her newfound popularity to earn money to go to the concert of the mega-popular boy band 4*Town. But the ritual is getting closer. You don't have to be a 13-year-old girl to identify with the main character's problems. Adolescence is a dramatic time for everyone to grow up, mature, become independent, get to know the world and discover themselves. "Turning Red" handles these topics wittily and skillfully.
Perhaps the most important theme of the film is the change in the relationship between parents and children. Mei is the perfect daughter who is always there for her controlling and overprotective mother. But she now discovers that she wants other things in life besides pleasing adults. This inevitably brings her into conflict with her mother. And as a child whose entire sense of self-worth rests on the approval of their parents, this is extremely terrifying.
The music in "Turning Red" is, among other things, inspired by boy bands that were then - and still are - hot and burning among kids around the world. The pop hits of the fictitious group 4*Town are surprisingly infectious. This is not strange when we know that they were written by musicians Billie Eilish and Finneas.
NEW:https://tvexposed.com/amazon-series-the-rig
Post By: Vanessa F.