A nervous cat in the company of playful rats: "The Amazing Maurice"
Taramount Film brings a great animated film " The Amazing Maurice".
News
Movies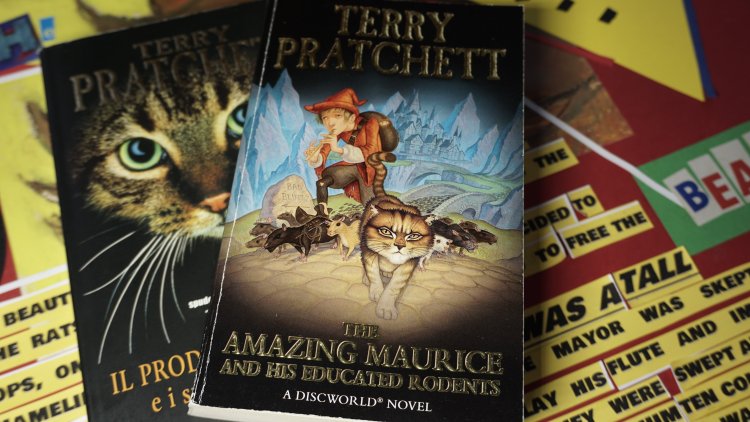 Photo Credits: Shutterstock
Rats! They are everywhere! In the bread basket, dancing on tables, stealing pies from the chef's nose. So what does every city need? A good flute player to lure them. That's where Maurice comes in - a street cat with the perfect money-making scam.
This adaptation is focused strictly on one title of the otherwise extensive series: "The Amazing Maurice and His Educated Rodents", and it is an animated film. The film has a slightly shorter title "The Amazing Maurice" and is produced by Sky, Ulysses Filmproduktion, Studio Rakete, Cantilever Media and Red Star Animation. Perhaps the most important thing is that the film is created with the support of the "Pratchett estate" and in cooperation with Pratchett's production company Narrativia . Produced by Julia Stuart for Sky, Emely Christians for Ulysses, Andrew Baker and Robert Chandler for Cantilever Media and Rob Wilkins for Narrativia.
For the novel "The Amazing Maurice and His Educated Rodents", Pratchett received the "Carnegie Medal" in 2001, one of the most prestigious British and international literary awards in the field of children's literature.
The story follows a clever red-haired street cat who prepared the perfect scam. He finds a kid who plays the flute and befriends a horde of intelligent, talking rats. They travel together through the province and earn money through simple fraud – rats have organized a great takeover of the city, and the inhabitants are frantic and desperate, but what happens then? A boy with a flute arrives, and he will free them from the invasion but for a certain amount of money.
The main characters are voiced by Hugh Laurie (House), Emilia Clarke (Game of Thrones), David Thewlis (Wonder Woman), Himesh Patel (Yesterday), Gemma Arterton (Vita & Virginia) and Hugh Bonneville (Downton Abbey). The directors are Toby Genkel (Two by Two: Overboard!) and Florian Westermann (Little Dodo), and the script is written by Terry Rossio.
NEW: https://tvexposed.com/amazon-is-working-on-a-new-movie-tv-series-and-video-game
Post By: Vanessa F.