A Quiet Place 2: The Ultimate Guide to the Thrilling Sequel
The sequel to the blockbuster hit, A Quiet Place, has finally arrived. A Quiet Place 2 is a must-see movie for any horror or thriller fan. In this article, we will be providing a comprehensive guide to the movie, including everything you need to know before watching it, its plot, cast, and critical reception.
News
Movies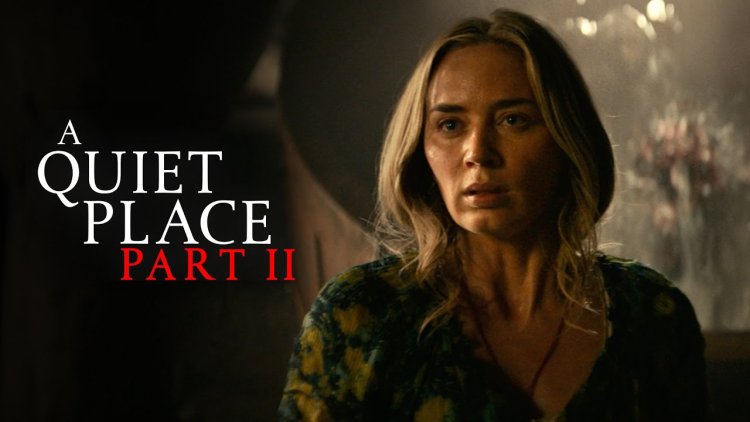 Photo Credits: What Hi-Fi?
Background
A Quiet Place 2 is a post-apocalyptic horror film directed by John Krasinski, who also stars in the movie alongside Emily Blunt, Millicent Simmonds, and Noah Jupe. It is a sequel to the 2018 film, A Quiet Place, which was a critical and commercial success, grossing over $340 million worldwide.
Plot
The movie takes place immediately after the events of the first movie, with the Abbott family leaving their farm to search for other survivors in a world infested by deadly creatures that hunt by sound. The family is forced to navigate through abandoned towns and cities, facing various challenges along the way, including encountering new survivors, some friendly and others not so much.
Cast
The cast of A Quiet Place 2 includes some familiar faces from the first movie, as well as new additions. Emily Blunt reprises her role as Evelyn Abbott, while Millicent Simmonds and Noah Jupe return as her children, Regan and Marcus. John Krasinski also makes an appearance in flashback scenes as Lee Abbott. New cast members include Cillian Murphy as Emmett, a fellow survivor, and Djimon Hounsou as the enigmatic and mysterious character, who the Abbotts meet on their journey.
Critical Reception
A Quiet Place 2 has received positive reviews from critics and audiences alike. Rotten Tomatoes has given the movie a 91% rating, with an average score of 7.8/10. The movie has been praised for its thrilling action sequences, strong performances from the cast, and its ability to keep audiences on the edge of their seats.
Also Check Official teaser for Hulu's Mike Tyson is out
Conclusion
In conclusion, A Quiet Place 2 is a movie that should not be missed by any horror or thriller fan. Its compelling storyline, strong performances, and pulse-pounding action make it a worthy successor to the original. We hope this guide has provided you with everything you need to know about the movie and has piqued your interest in watching it. So grab your popcorn, turn off the lights, and prepare to be terrified!