Samsung Viewfinity S9 - 5K monitor
5K monitor competes against Apple and LG...
News
Technology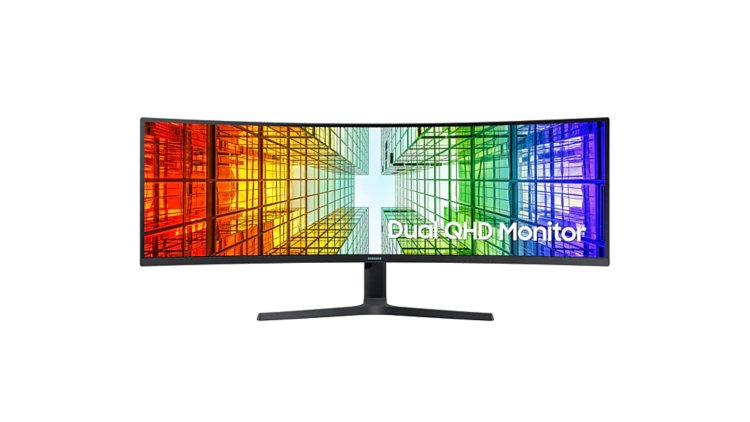 Photo Credits: Samsung/Promo
The Apple Studio Display is far too expensive. Not only LG but also Samsung demonstrated at CES 2023 that a good, color-accurate, high-resolution display does not have to be pricey with the Viewfinnity S9 with 5K resolution on 27 inches.
The noble display is, of course, not cheap.
Samsung's CES 2023 monitor plans include more than just the Odyssey gaming screens and a new version of the smart monitor: the company is going with the Viewfinity S9, a 27-inch 5K monitor (5120 x 2880 pixels) with great color accuracy that competes with Apple and LG.
According to Samsung, the 5120 x 2880 pixel IPS display has a matte surface to prevent glare and covers 99 percent of the DCI-P3 color gamut.
The Viewfinity S9 will include a variety of connectors such as HDMI, Thunderbolt 4, USB-C, and Displayport. It can charge laptops with up to 96 watts of power. The S9's elegant appearance and metal body are comparable to Apple's Studio Display and LG's higher-end OLED displays.
Because it is unknown whether local dimming is employed here, the black levels and overall contrast may not be as good as on mini-LED and OLED screens. However, Samsung claims that it's HDR 600 boosts image shadows and highlights even more.
Despite the fact that the monitor is geared toward professionals, Samsung has included its Tizen TV OS into the Viewfinity S9, allowing you to access all of your favorite streaming apps even when the screen is not connected to a device. A small 4K webcam is integrated, which can be used for video calls if necessary. According to Samsung, the software intelligently zooms and tracks the subject.
Samsung is attempting to simplify the calibration procedure for its monitor series by utilizing an app on your smartphone. "The integrated color calibration engine assures precise screen color and brightness and allows customers to change white balance, gamma, and RGB color balance for perfect accuracy with their smartphones via the Samsung Smart Calibration application," according to the company's press statement. It remains to be seen how effectively this works in practice.
As is customary with CES product launches, Samsung hasn't released pricing information for the Viewfinity S9 yet, but it will be available in the middle of this year. When set with the basic glossy screen, Apple's Studio Display, which is likewise 27 inches, starts at $1,599 USD. The matte finish on the Samsung monitor, on the other hand, is unique.
Post by Bryan C.