A weekend with good comedy is the best weekend!
Here is an irresistible list of comedies that will make you laugh to tears!
News
Movies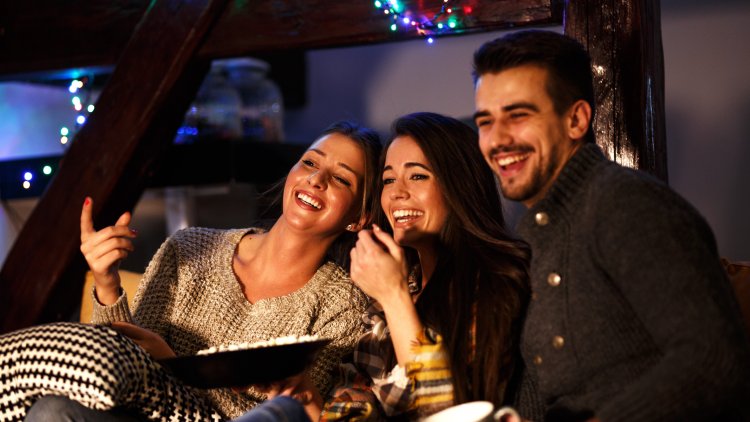 Photo Credits: Shutterstock
When the weekend finally comes, only one thing is most important - ultimate relaxation! If you don't feel like going outside, especially during the winter months, take a look at the list of movies that will entertain you for a few hours.
Hotel Splendid
Hotel Splendid is located on an isolated and cold island, and the only connection to the mainland is a ferry that runs once a month. The hotel, its spa and its restaurant are slowly falling into disrepair and there is no chance of progress. The situation will change drastically with the arrival of a talented boss. Kath (Toni Collette) wants to change the outdated menu, which does not please the host Ronald (Daniel Craig), her former lover.
A Bunch of Amateurs
Jefferson Steele (Burt Reynolds) is living from his old acting glory. He is currently unemployed, vain and unsure of his abilities. One day his agent informs him that he got the role of King Lear in the English theater. He arrives in Great Britain, but there he faces wit a real shock – his agent forgot to mention that he is acting in a small local theater with amateur actors. Many conflicts and complications will follow, but the whole experience will transform Steele. He will discover that he has an inexhaustible source of acting skills and that he can become a better person.
Funny Money
Middle-aged CEO Henry Perkins (Chevy Chase) and his wife Carol (Penelope Ann Miller) are going through a marital crisis. Even greater chaos ensues when Henry accidentally takes someone else's briefcase on the ferry and discovers five million dollars in it. A hilarious mess with a wife, friends, a corrupt policeman and the Russian mafia will follow.
Treat yourself to unforgettable entertainment this weekend and we are sure that this movies will make you laugh to tears!
NEW: https://tvexposed.com/the-best-of-british-production-top-bbc-series
Post By: Vanessa F.