Amazon gave the green light for "Blade Runner 2099" series!
Amazon Prime has officially given the green light to "Blade Runner 2099 ", the upcoming limited edition game series.
News
TV Shows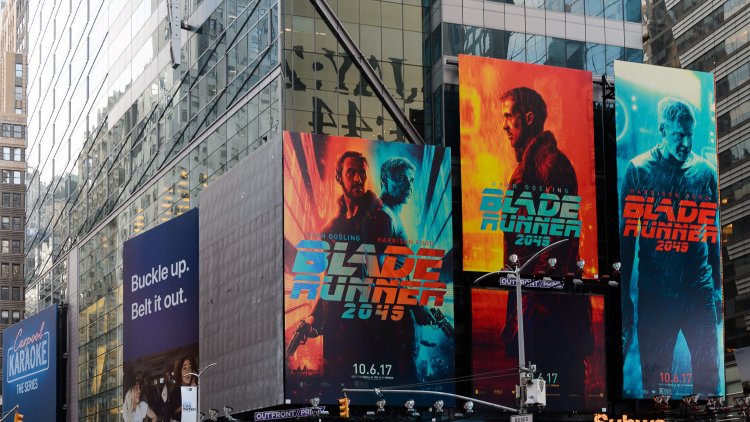 Photo Credits: Shutterstock
The Blade Runner universe continues to expand. Amazon Prime has officially given the green light to "Blade Runner 2099", the upcoming limited edition of the new series. Ridley Scott, the original director has the function of executive producer, while the role of showrunner, screenwriter, and executive producer is played by Silka Luisa (Shining Girls). Michael Green (Blade Runner 2049) will also be involved in the project, but only as an executive producer.
"The original Blade Runner, directed by Ridley Scott, is considered for one of the greatest and most influential sci-fi films of all time, and we are excited to bring "Blade Runner 2099" to our global Prime Video customers. We are honored to present this continuation of the Blade Runner franchise. Also, we are confident that by teaming up with Ridley, Alcon Entertainment, Scott Free Productions and the immensely talented Silka Luisa, "Blade Runner 2099" will maintain the intellect, themes and spirit of its cinematic predecessors." - said Vernon Sanders, head of global television for Amazon Studios.
View this post on Instagram
Plot details remain a mystery, but the title indicates that it will take place fifty years after the events of the last film in the franchise directed by Denis Villeneuve. The upcoming series is another Blade Runner project from Alcon, although it is the first feature project produced for television. Previous Blade Runner sequels include the 2017 Academy Award-winning "Blade Runner 2049" and the 2021 adult anime series "Blade Runner: Black Lotus".
The rest of the executive producing team for "Blade Runner 2099" includes Andrew Kosove and Broderick Johnson for Alcon Entertainment, Cynthia Yorkin, Frank Giustra, Isa Dick Hackett, Alcon TV host Ben Roberts, David W. Zucker and Clayton Krueger for Scott Free Productions. Alcon Entertainment, which owns the rights to Blade Runner, announced that Luisa developed a "provocative story" for the series.
"Blade Runner 2099" does not have a release date yet.
NEW: https://tvexposed.com/full-trailer-for-spider-man-across-the-spider-verse-is-released
Post By: Vanessa F.