Apple presents digital ID card
Technology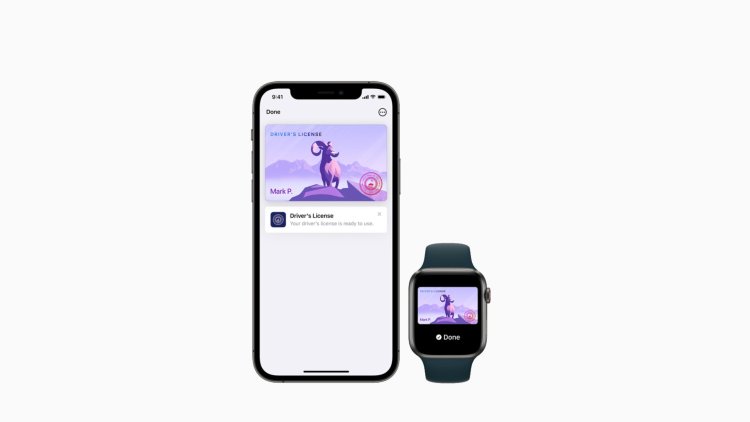 Photo Credits: Apple/Promo
Apple has revealed that it will soon be possible to digitize ID cards and driver's licenses.
Apple has announced that Arizona would be the first state to allow the storage of a driver's license and personal wallet in a digital wallet. To digitize, customers simply tap their iPhone or Apple Watch to securely "present" their identity at specific TSA security checkpoints at Phoenix Sky Harbor International Airport.
"We are thrilled to bring the first 'Wallet' driver's license and ID card to Arizona today and to offer people in Arizona an easy, safe, and private way to show their ID while traveling by simply touching your iPhone or Apple Watch," Jennifer Bailey, Apple's vice president of Apple Pay and Apple Wallet, said.
"We are excited to collaborate with many more countries and the TSA to provide wallet IDs to users across the United States."
Some countries will soon give a driver's license and state identity via a smart device digital wallet. Colorado, Hawaii, Mississippi, Ohio, and the territory of Puerto Rico, along with a few more states, intend to make this option available to its inhabitants.
A driver's license or ID card can be added to a digital wallet in a few simple steps: Residents can begin the setup process and verification by tapping the Plus button at the top of the screen in the Wallet app on their iPhone, selecting "driver's license or ID," and following the on-screen instructions.
To guarantee that the person adding the ID card to the digital wallet is the same person who owns the ID card, the user will be asked to snap a selfie and scan the front and back of their driver's license or ID card. The gathered data will be securely transmitted to the issuing country for verification.
During the setup process, users will be required to execute a series of face and head motions as an additional step in fraud prevention. The user's request to add a driver's license or state ID to the digital wallet is verified and approved by the state.
Following successful digitalization, users can present their driver's license or national identification at airport security checkpoints equipped with this technology. They merely tap their iPhone or Apple Watch on the identity reader to accomplish this. Users will be shown what information the TSA seeks on their iPhone or Apple Watch.
Because all data is shared digitally, users do not need to show or hand over their device in order to produce their ID. In addition, the device will take a picture of the passenger for verification purposes.