Beautiful destinations to visit in Tanzania
From watching playful animals to large and dangerous predators...
Travel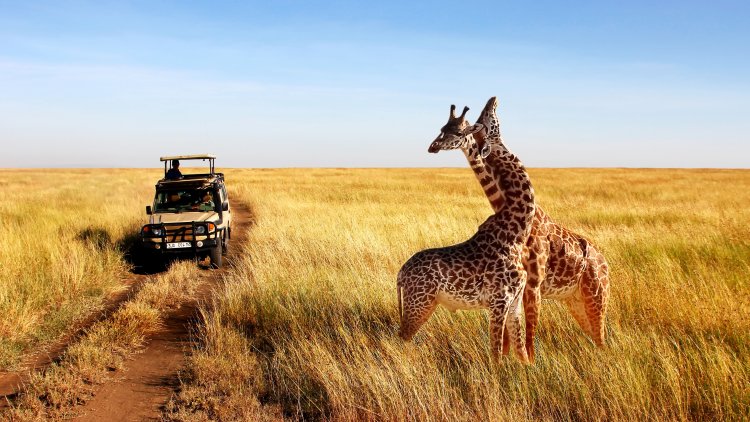 Photo Credits: shutterstock
Tanzania is located in East Africa, bordering Kenya and Uganda in the north, Zambia, Malawi, and Mozambique in the south, Rwanda, Burundi, and DRC in the west, and the Indian Ocean in the east. It is named after Tanganyika, the mainland and the island of Zanzibar. There are mountains in the northeastern part of the country, including Meru and Kilimanjaro, both active volcanoes. The natural beauty of Kilimanjaro, and the fact that at 6,010 meters it is the highest peak in Africa, attracts thousands of tourists a year.

To the west is Lake Victoria, the largest lake in Africa and the source of the Nile. Southwest of it, separating Tanzania from the Democratic Republic of Congo, is Lake Tanganyika, which is the second oldest and second deepest lake in the world after Lake Baikal. Tanzanian safari is famous for a big number of lions, leopards, elephants, rhinos, and buffaloes. Near the park is the Olduvai gorge where many of the oldest human fossils have been found. The new capital, Dodoma, is located on a large plateau, with lowlands and fertile land in central Tanzania.
View this post on Instagram

Zanzibar, an autonomous province of Tanzania, is an island nation located in the Indian Ocean, about 35 km from the African coast. Pemba and Unguja are the largest islands in the archipelago, and the capital is located in Unguja, which is divided into north, south, and the city of Zanzibar. Stone Town is an old part of the city that was built basically by Swahili architecture, but also under Persian, Indian, and European influence. Due to its beauty and cultural-historical value, it has been under the protection of UNESCO since 2000.

Zanzibar is an island of spices, coral white beaches, and coconut palms, but what it is very famous for is water sports. Surface diving, water skiing, windsurfing, traditional boating, kayaking, or deep-sea fishing, are just a part of what you can enjoy. Everything you imagine as the greatest adventure in your life, you will experience on one trip. Vast expanses of the African savannah with its inhabitants lions, zebras, gazelles, and hippos, completely free in their natural habitat - Mama Africa in its original form. Tanzania will certainly satisfy all your senses and give you the feeling that you are part of nature.