Beckham was filmed in Venice with his daughter
David Beckham (47) is enjoying Venice these days in the company of his daughter Harper (10).
News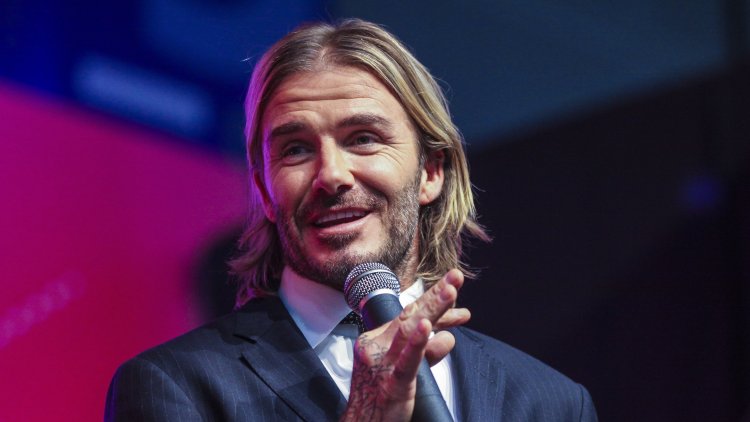 Photo Credits: Shutterstock
David Beckham (47) is enjoying Venice these days in the company of his daughter Harper (10). The retired football player was filmed with his sweetheart while riding a gondola down the canal. He was wearing a blue shirt and white pants and sunglasses, and his daughter was in a strapless dress.
View this post on Instagram
They were in a great mood, but some were drawn to David's close relationship with Harper, which has been talked about for years. Still, this time he kissed her on the cheek which was unusual for him. Namely, the footballer often shared photos on Instagram in which he kisses his daughter in the mouth, and he did this several times during his public appearances.
Part of the fans attacked him for this and Beckham once commented on the negative reactions. He said he experienced environmental criticism when he kissed Harper on the mouth in public.
'I kiss all my children in the mouth. Maybe not Brooklyn. Brooklyn is an adult, it might be weird for him. But I am very attached to children. That's how my wife Victoria and I were raised, and that's how we are with our children. We want to show love to our children, protect and support them and we are very attached to them ' , said the footballer a few years ago.
Part of the public stood in David's defense and they explained that it is quite normal for them to kiss a child in the mouth. 'What's wrong with that? Understand that family is full of love. My daughter kisses me in the mouth, and she is 30 years old ',' Beautiful love between father and daughter ',' There is nothing wrong with that. His daughter is not ashamed and does not feel embarrassed, ' they commented. David's wife Victoria Beckham, 48, has also repeatedly posted photos of her kissing her daughter in the mouth, and opinions were divided.
View this post on Instagram
Recall, their son Brooklyn Beckham and Nicola Peltz were married last month on the £ 76 million estate of her parents in Florida. They planned a multi-day celebration, and the wedding included a traditional Jewish ceremony for the bride and her family. With a six-second long kiss, the young couple started married life in front of many famous guests, such as Eva Longoria, Spice Girls Mel B and Mel C, chef Gordon Ramsay and tennis legend Serena Williams, and Brooklyn took his newlywed wife's last name as proof of his love and loyalty.
Post By: Vanessa F.