Beverly Hills girls then and now!
Tori Spelling posted a video with her colleagues from the popular series "Beverly Hills" and remembered the old days.
News
TV Shows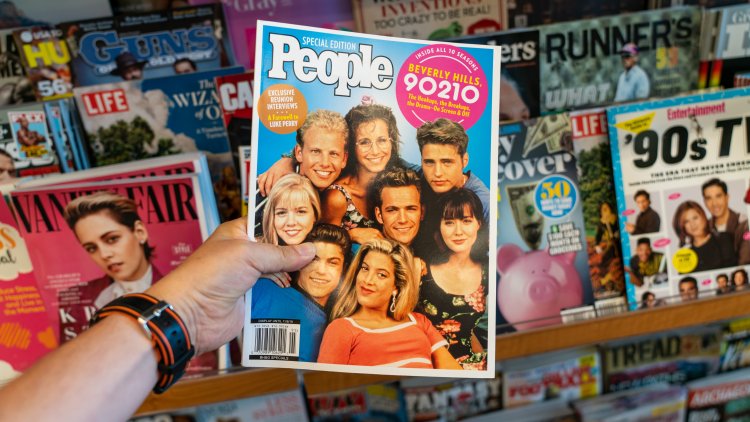 Photo Credits: Shutterstock
Even though it's been more than 30 years, the Beverly Hills girls are still close friends. The popular Tori Spelling got together with the girls and made a cute video in which she recalls a scene from the cult series.
This long-running teen soap opera follows the lives of a group of young people living in the elite part of Beverly Hills, their high school days at West Beverly Hills High, later college in California and finally employment. The series follows their lives, and how they manage to maintain friendships despite all the problems they have, many romantic relationships, family and personal crises, tragedies and drug addictions.
The star of the cult series of the 90s 'Beverly Hills, 90210' Tori Spelling is still happy to hang out with her colleagues with whom she starred in one of the most famous series of all time in her youth. Tori Spelling, together with Jennie Garth and Lindsay Price, was one of the most popular faces on the TV screen, and the events of the popular teenagers were followed by everyone.
View this post on Instagram
Rich woman Donna Martin is certainly the most popular role in Tori Spelling's entire career, so she is still fondly remembered today. In the company of Kelly Taylor, played by Jennie Garth, and Janet Sosne, i.e. actress Lindsay Price, Spelling recreated a scene from the popular series. She shared a video clip of the episode where Janet talks to Kelly and Donna about being pregnant with Steve.
The three actresses from Beverly Hills are dressed more elegantly today, and Tori dyed her brown hair blonde over time. In 2020, the series marked the 30th anniversary of its first broadcast on television. The cast, including Spelling, Green, Garth, celebrated the big date by posting tributes to the series on social media. And we didn't miss it!