Jake Gyllenhaal: "Filming of the 'Good Girl' wasn't easy"
Jake Gyllenhaal opened up and admitted why it was difficult for him to film sex scenes with Jennifer Aniston.
News
Movies
Stars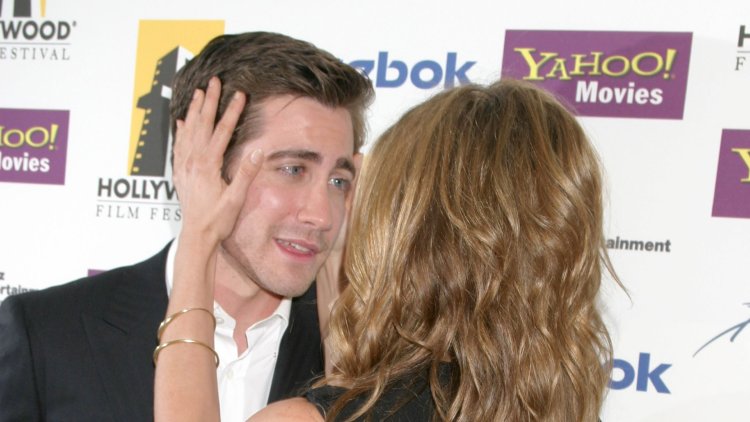 Photo Credits: Shutterstock
Popular actor Jake Gyllenhaal admitted that during the filming of the movie 'Good Girl' he was in love with the charismatic actress Jennifer Aniston, so it was difficult for him to shoot sex scenes with a crush from his private life. However, Aniston did something that made it easier for him to shoot, so he was able to hide his feelings.
Everyone was in love with the popular actress Jennifer Aniston during the 90s, and sympathy for the actress continued even after the filming of the cult series 'Friends' ended. Neither her colleague David Schwimmer, who played Ross in the series, nor Brad Pitt could resist her, and Jake Gyllenhaal finally admitted that he secretly had a crush on the popular actress.
In 2002, they filmed the movie 'The Good Girl', which follows two lovers who embark on an affair after they were bored with their jobs and working environment. The joint project was a special challenge for the young actor, who then had to shoot intimate scenes with a girl he likes in his private life. 'It was torture, yes, but it wasn't torturing either. I mean, come on. It was a mixture,' commented the actor jokingly.
Given that filming such scenes is a rather intimate experience, actors use various tricks to relax. He recalled Aniston suggested they take a thinner pillow and put it between their bodies to make them both more comfortable. 'She was very kind to suggest it before we started,' concluded the actor, who gladly accepted the suggestion.
'The love scenes are awkward because maybe 30, 50 people are watching them,' the actor recalled. Such scenes have a 'mechanical nature', so luckily he managed to hide his true feelings for Jennifer well. Filming intimate scenes is like dancing, so the actors feel like they have a choreography to perform in front of the camera.