Bill Cosby's acquittal commented on by a powerful man's lawyers who was convicted of the same heinous acts!
Harvey Weinstein's lawyers are hoping the court will release him as well after confirming that Bill Cosby is coming out of prison after two years.
News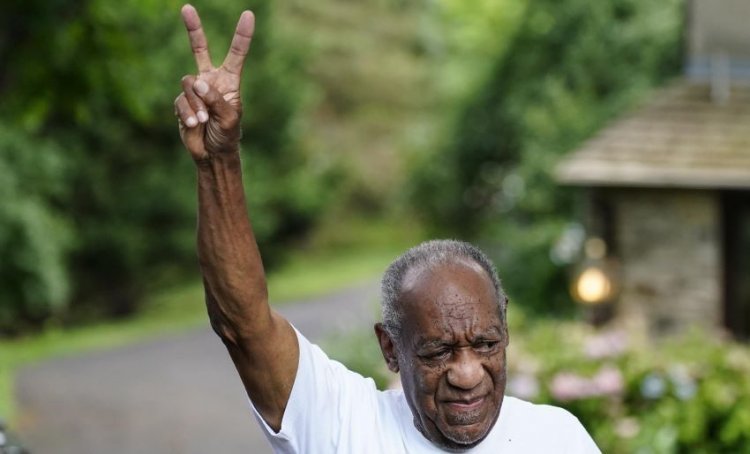 Photo Credits: Gulliver
Once a favorite comedian and actor, 83-year-old Bill Cosby was sentenced to 10 years in prison for heinous charges, but this week it was decided that he would be released after two years. The Pennsylvania Supreme Court on Wednesday overturned his verdict for sexual harassment after an agreement was reached with the prosecutor.
That court decision divided the public, and many commented on such a verdict. This was also commented on by the lawyers of the former Hollywood mogul Harvey Weinstein. They say the court's decision gives them hope that Weinstein will also be acquitted of all charges. The Hollywood mogul has been sentenced to 23 years in prison on several charges of sexual harassment. In addition to Cosby, it was Weinstein who was another high-ranking person who was condemned in public for the many misdeeds he had done during his rich career.
Rosanna Arquette is one of the women who accused Weinstein of sexual harassment, and after acquitting Bill Cosby, she said she was on the side of his victims. "It's clear to me that many young girls and men are scared when it comes to suing a rapist and my heart breaks when I see a verdict like this against Cosby. This is disgusting. I'm heartbroken with his victims. We still have a lot of work to do. Bill Cosby is still an evil rapist, " Rosanna pointed out.
The women who accused Bill Cosby of rape have not yet publicly commented on the court's decision to release him. One of them, Janice Dickinson, 66, was captured by photographers the day after news of Bill Cosby's release in Los Angeles. She came out of the gym with a serious face but did not comment.
Recall, the court found Bill guilty of drugging and of three counts of aggravated indecent assault he committed at his home in 2004 and since September 2018 he has been behind bars. Later, the Pennsylvania Supreme Court agreed to reconsider two aspects of his case, including the judge's decision to have prosecutors call five more witnesses to talk about long-ago encounters with the once-powerful actor.
Bill's lawyers have long disputed these testimonies, saying they are too old and unreliable. Bill said he relied on the deal before agreeing to testify himself, and lawyers are challenging his title as a sexually violent predator.
By: Olivia J. - Gossip Whispers