"Blue Bloods" Season 14 Release Date is Out!
A 14th season has been confirmed and now we have a date!
News
TV Shows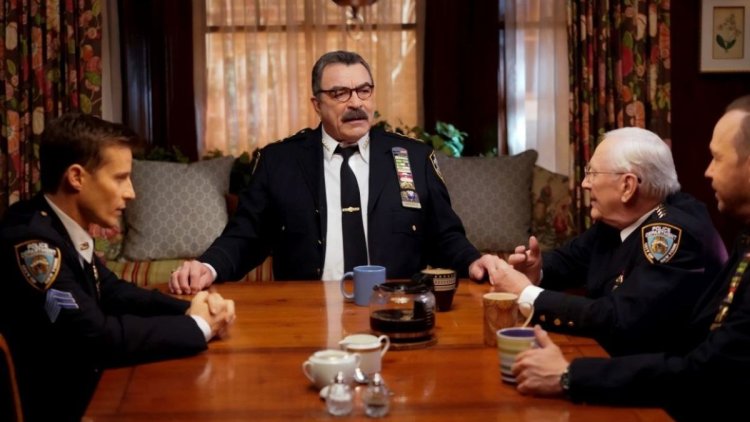 Photo Credits: Promo
"Blue Bloods" is a popular television series that had its first premiere on September 24, 2010. It falls under the genres of police procedural drama and family drama. The show was created by Robin Green and Mitchell Burgess and it aired on the CBS network.
What is Blue Bloods about?
Set in New York City, Blue Bloods revolves around the Reagan family. Since they all have jobs with the NYPD or the District Attorney's office, they work together to solve crimes, uphold justice, and maintain the family bond. Blue Bloods is all about crime and cops. The story revolves around a family of detectives where Frank Reagan is the police commissioner. His oldest son Danny is a detective, his youngest son Jamie is a sergeant, and his daughter Erin works as an assistant district attorney. Frank's other son, Joe, was killed by a crooked cop. Frank's father, Henry, is an ex-cop from New York who beat up cops and became police commissioner. The story revolves around these and only these crimes. Each episode usually features a "case of the week" story, along with recurring characters and family dynamics.
With popularity stable worldwide, the show has been running for 13 seasons. So now the question is - Blue Bloods Season 14 - When Will It Come Out?
Blue Bloods Season 14 Release Date
There's good news and bad news when it comes to Season 14 of Blue Bloods. The good news is we know it's coming. The bad news is that because the writers and actors' had a strike in the US the premiere is not on the usual date.
Historically, the show began airing on the last Friday in September each year. Usually, with 22 episodes, it runs until May of the following year.
This pattern was interrupted in 2019 and 2020 when fewer episodes were broadcast due to the pandemic. But this pattern returned on track in 2021 and 2022. So we expected that Blue Bloods Season 14 would start airing on Friday, September 29, 2023, or Friday, October 6, 2023.
But as explained above, the strikes have reduced production. The good news is that Blue Bloods Season 14 has its release date. On Friday, February 16 new season is coming!
NEW: https://tvexposed.com/soon-disneys-animated-film-wish
Post By: Vanessa F.