Brad Pitt also throws women into a trance on the threshold of the sixth decade, and with a new detail on his face he is even more interesting to everyone!
Brad Pitt was filmed on the set of the movie "Babylon" in which the main role is played by the famous actress Margot Robbie.
News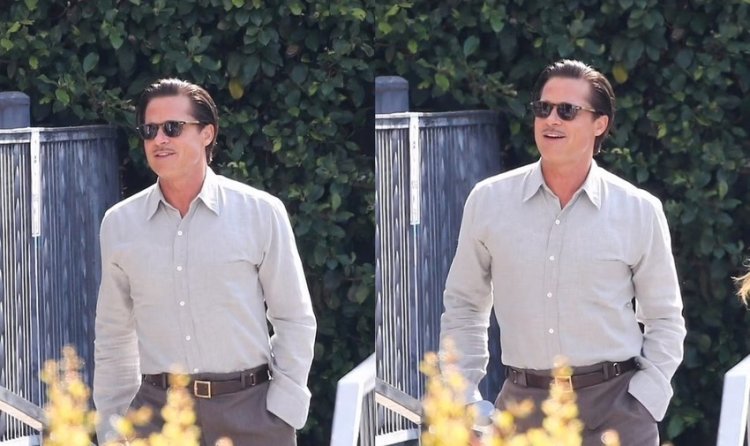 Photo Credits: Backgrid
Hollywood favorite Brad Pitt was filmed on the set of his new movie "Babylon" which is being shot, and judging by the paparazzo photos, the actor looks better than ever and is in great shape.
Brad, 57, wore a gray shirt and dark pants, a longer slicked-back hairstyle, and a mustache, while he hid his gaze behind his sunglasses. He was in a great mood and seemed to be having a good time, while he didn't pay any attention to the paparazzi at all. He later changed into a movie costume that included a white shirt and a vest with a bow tie, which gave him an extra dose of charm.
The film is directed by Damian Chazelle, who also worked on the hit "La La Land", and in addition to Brad, the film will also feature Margot Robbie, and according to The Hollywood Reporter, the plot is set in the golden age of Hollywood, ie the late 1920s.
Other notable cast names in the film include Samara Weaving, Olivia Wilde, Jean Smart, Tobey Maguire, Max Minghella, Katherine Waterston, Lukas Haas, Chloe Fineman, Jeff Garlin, Diego Calva, and Spike Jonze.
The producers of the film are Olivia Hamilton, Matt Plouffe, and Marc Platt, while the executive producers are Tobey Maguire, Helen Estabrook, and Adam Siegel.
It is set to hit theaters in December 2022.
By: Olivia J. - Gossip Whispers