Brad Pitt spoke about his daughter Shiloh
One of the biggest Hollywood actors today, Brad Pitt, spoke about his daughter Shiloh Jolie-Pitt, who he had with Angelina Jolie, and who is constantly surrounded by controversies.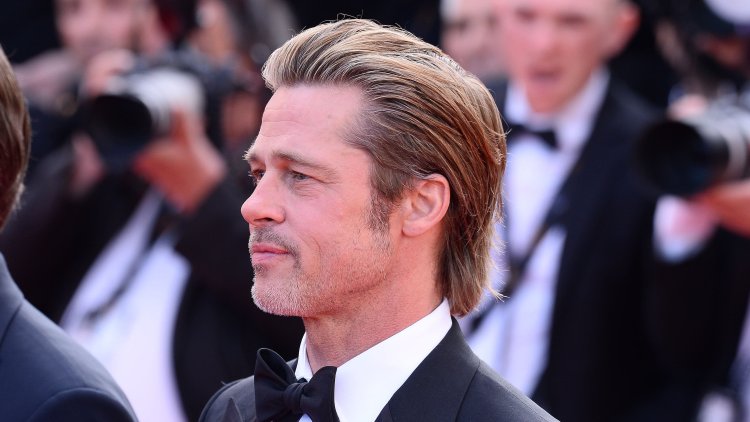 Photo Credits: Shutterstock
The eldest daughter of the once glamorous couple Brad Pitt and Angelina Jolie, Shiloh Jolie-Pitt is 16 years old today and she is raising controversy and dust since birth.
Ever since she was an adorable blonde girl who looked a lot like her mother. Now she surprises every now and then with a new image change. She is often seen in the company of her mother Angelina, while her father Brad has been silent about her for years - or so it was until recently.
View this post on Instagram
Namely, the actor and Oscar-winner suddenly, at the premiere of the film 'Speed ​​Bullet' in Los Angeles, decided to make the first statement about Shiloh to the media after years of silence. Given that it is a rare candid statement in which he commented on his eldest child, it is no wonder that the tabloids of the world were on fire for Brad's statement. Namely, Brad commented that his daughter is an extremely talented dancer and that he has no idea where she got that talent from, but that he is very proud that she has found what interests her and that he hopes she will follow her own path.
'I don't know from who she got that talent. She dances so well that I cried. I have two left legs,' said Brad after a reporter asked him about Shiloh at the premiere. The famous dad obviously couldn't hide his pride, so he opened his heart and boasted about his daughter's achievements.
Let's remember that Brad's daughter Shiloh has been attracting public attention for years, and there were rumors that she is transgender and that she wants to become a boy. Her style of dressing and short hair made the public think that Shiloh wanted to change gender. So it is known that in 2014, when her parents got married, she said that she wanted to be called John and that she felt more comfortable if they addressed her with male pronouns, in the masculine gender.
Then Brad said that he thinks Shiloh is asking for it because she loves stories where the main characters are boys. So she asked to be called John or Petar, after the example of Peter Pan, and her parents supported her in that decision and indeed addressed her by those names.
NEW: https://tvexposed.com/ashton-kutcher-im-lucky-to-be-alive
Post By: Vanessa F.