Ivonne Montero wins in 'The House of Celebrities 2'
After spending thirteen weeks inside The House of Celebrities (Telemundo), Ivonne Montero was crowned the winner of the reality show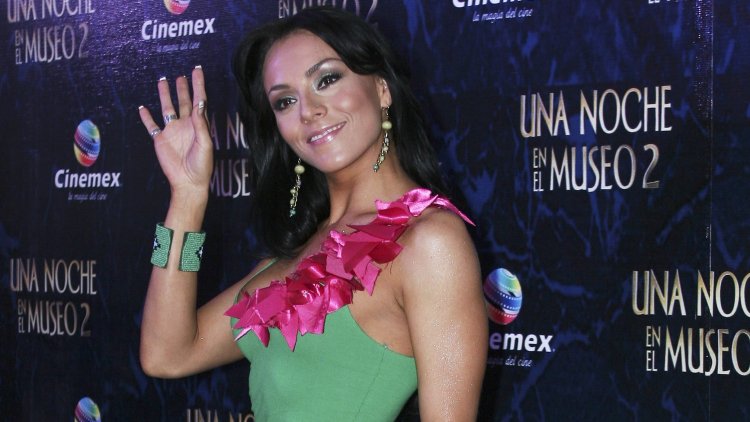 Photo Credits: shutterstock
La casa de los Famosos / The house of Celebrities (Telemundo) came to an end. The winner is Mexican actress Ivonne Montero, who after 91 days of staying in La casa managed to dethrone Nacho Casano, Toni Costa, and Salvador Zerboni.
During the thirteen weeks that the competition lasted, not only the fights and tears were the seasoning of the reality show, but also the curious anecdotes that made the second season of the program one of the most watched on Hispanic television. "Thanks to all the public that saw us," Jimena Gallego said excitedly. "Thank you for making us enjoy night after night."
The first to leave the house was Costa, who became the fourth finalist. "I'm leaving grateful," said the Spanish dancer, who was welcomed by his mother, Doña Carmen, who traveled from Valencia, Spain to hug her son. "It was very interesting".
The third finalist was Casano, who, of course, was greeted with kisses and hugs from his partner, the controversial actress Daniella Navarro. "[I'll give myself] a shot of love if she wants to," Casano said proudly.
Not so proud, Zerboni received the news that he would be the second finalist in the competition with 32.6% of the votes. "You win more by losing. I'm very happy," he said.
View this post on Instagram
With tears and screams, Montero received the news that she was the winner of the show. "Thank you, my people," she said excitedly. "Special thanks to my daughter, we have achieved it".
Ivonne Montero is a famous Soap Opera Actress, who was born on April 25, 1974, in Mexico.
Most famous for her title role in the early 2000s telenovela ¡Anita, No Te Rajes! / Anita, don't give up, this Mexican actress also starred in several other soap operas, including Amor Descarado / Barefaced Love and Sin Verguenza / Shameless.
In April 2009, she participated in the reality show El Gran Desafio / The great challenge, also on TV Azteca. In 2010 Ivonne starred in the telenovela alongside Mauricio Islas. She was married to Fabio Melanitto from 2011 to 2013. In May 2, 2013, she gave birth to a daughter, Antonella.
Post by: Rinna James