Cancun: beautiful landscapes that will make you fall in love
This Mexican city is located on the coast of the Caribbean Sea and consists of the traditional city and tourist part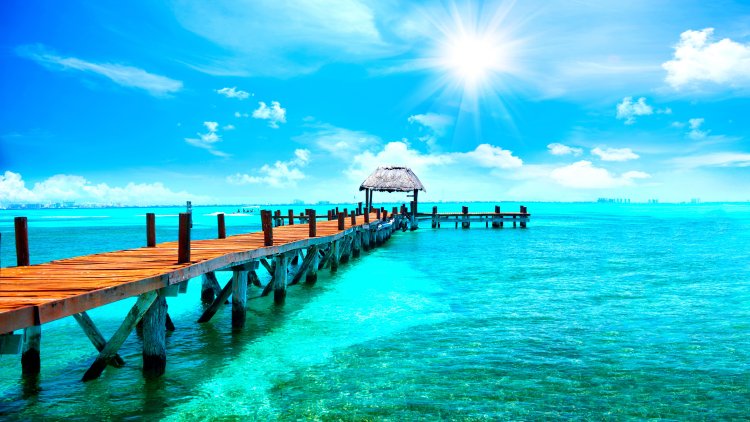 Photo Credits: shutterstock
If you want to delight yourself with a stay in a city with fabulous beaches, numerous nightclubs, and great places for rest and hedonism, then let Cancun be your next destination.
This Mexican city is located on the coast of the Caribbean Sea and consists of the traditional city and tourist part, where all the most popular attractions are located. Enjoy the charms of this fairytale place and get ready for a perfect experience in the Mexican paradise.
Cancun is a beautiful city with beautiful white sand beaches and an azure sea surrounding it. This is a wonderful place to have fun or just relax and enjoy life. Cancun is a hedonist's paradise, and today we will show you the hidden beauties of this coastal city.
The peak season in Cancun is between December and April when the weather and sea temperature is most pleasant. You can, of course, visit Cancun at other times of the year. Just keep in mind that peak hurricane season is in September and October, so it might not be the best time to travel.
View this post on Instagram
Diving
This is a beautiful way to explore the Caribbean Sea. Take a tour to explore the beauty of Cancun's azure waters and meet exotic marine life. Whether you're a first-time diver or a seasoned explorer, you'll have the opportunity to dive through the world's second-largest coral reef.
The Jolly Roger Pirate Show
Take a replica of a 17th-century Spanish galleon and experience a Caribbean cruise with a nice dinner. You will also attend a musical event and other activities that represent the pirate tradition.
Speedboat tour
For all adrenaline junkies, this will be a great opportunity to feel the power of nature. Alone or with a guide, take a ride. Even though you've never done it before, you'll be shown how to drive a speedboat.
Tour of Chichen Itza
Chichen Itza is an important place that represents the Mayan heritage. This was a pre-Columbian city, and today it is one of the most important attractions in Mexico. This ancient city is not in Cancun, but a two-and-a-half car ride will take you to this magnificent site. This is a must-see, especially if you are taking the tour. The guide will tell you everything you need to know about Chichen Itza.
Tour of the Rio Secreto underground river
An hour's drive will take you to this magnificent place. Take a tour to discover the hidden beauties of nature. You will visit this long-preserved nature museum. This is an underground river with cave decorations that you can explore by hiking or swimming. Note that you cannot visit it alone, you must have a guide with you.
Post by: Rinna James