Carlos Ghosn's helpers sentenced in Japan to prison
A veteran of the special forces, Michael Taylor, and his son were found guilty of helping the former head of Renault-Nissan escape to Beirut.
News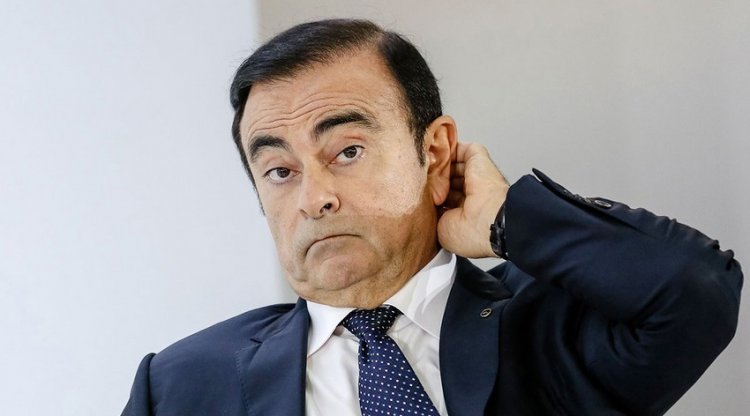 Photo Credits: 2018 Bloomberg Finance LP
The Americans were sentenced to prison on Monday, after the judge rejected their appeals, saying that they did it exclusively because of money.
Sixty-year-old Michael Taylor, a former member of the American "green berets", who the judge said led an "unprecedented escape", was sentenced to two years in prison, while his son, Peter, was given a year and eight months.
Ruling the verdicts in the Tokyo District Court, the chief judge, Hideo Nirei, said that the sentence would be reduced by 90 days each due to the time spent in detention during the trial.
The Taylors were arrested in Massachusetts in May 2020, after which they were extradited to Japan in March this year. Ever since they arrived in the "Land of the Rising Sun", they have been detained in the same prison in Tokyo where Carlos Ghosn used to spend his days.
Prosecutors sought a sentence of two years and 10 months for Michael Taylor and two years and six months for Peter. The defense has not yet decided whether to appeal the decision.
The judge chronologically listed the facts of how the Taylors met Ghosn at the Tokyo Grand Hyatt Hotel on December 29, 2019, and escorted him by superfast train to Osaka.
There, they "packed" him in a suitcase intended for audio equipment and smuggled him through security on a charter flight. They flew from Japan that evening so that Ghosn could land in Beirut on December 30, outside the home of the Japanese authorities.
"Because of this case, Ghosn, who is facing serious charges, was allowed to flee the country," Nirei said, adding that it was an "unprecedented escape", with serious repercussions. "A year has passed since the escape, and there is still no prospect of a trial. The consequences of this case are very great. "
The Taylors "proactively carried out a very well-thought-out plan," Nirei concluded.
Father Michael was in charge of planning and executing the escape, while son Peter, although he played a minor role, was an important part in carrying out Ghosn's disappearance.
The Taylors stood uninterested in front of the judge, side by side, showing no emotion when they were sentenced.
The entire trial was conducted under strong security, while all those who entered the courtroom were searched. The gallery itself was surrounded by eight guards, and the accused were brought into the courtroom and handcuffed.
The Taylors pleaded guilty in June but appealed to the court to pardon them, citing mitigating circumstances, claiming they were seduced into believing Ghosn was tortured in Japan and that it was not illegal in that country not to appear in court after bail.
Of course, the judge did not believe that story, confirming that they did everything primarily because of the money. Of the $ 860,000 Ghosn paid them, 400,000 was used to escape, while the rest ended up in their companies' accounts, the judge said.
"Their main motive, in this case, was payment," Nirei said.
The Taylor case is one of several lawsuits that are still in the spotlight in Japan after Ghosn's "Hollywood" escape. Greg Kelly, Ghosn's associate, is also on trial in Tokyo and is suspected of hiding more than 80 million illegally stolen dollars. Nissan is also leading a civil lawsuit against Ghosn, in which it is seeking compensation of $ 100 million.
By: Amber V. - Gossip Whispers