Colin Farrell: 'It was terrible'
Looks like no one had a good time on the set of Thirteen Lives.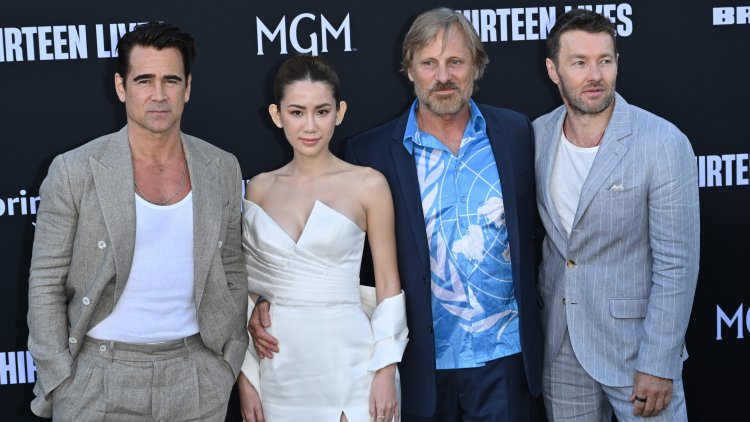 Photo Credits: Shutterstock
'In one word, it was terrifying. Terrifying,' 46-year-old Irish actor Colin Farrell told Entertainment Tonight at the film's premiere. The film written by director Ron Howard is about the real rescue of a dozen boys and their soccer coach. They were trapped in the flooded Tam Luang cave in Thailand in 2018.
Farrell admitted that he felt particularly scared while filming the underwater scenes.
'It was scary. I'm not a good swimmer anyway, not that we swam, not that we were treading water, we had to stay afloat, but they built a really impressive network of caves,' the "Batman" star shared. 'It was about four or five different caves based on the topography of Tam Luyang in Thailand, and they filled them with water and we would go down and we couldn't get back up,' he says.
Farrell, who plays rescue diver John Volante, added that not being able to see the surface of the water was terrifying. However, the actor explained that all the underwater scenes haven't improved his "water skills", adding that being a rescue diver is a very special skill. Pharrell wasn't the only star on set who struggled with the intense scenes.
His co-star Viggo Mortensen, who plays the real-life hero Richard Stanton, said that he also panicked at one point during filming.
' All of a sudden I couldn't breathe,' the movie star told. 'It seemed like it was going on for a long time, but it was only a few seconds. I panicked,' he pointed out.
Although he was able to remember his training, Mortensen admitted that it wasn't that complicated, but it was hard to think clearly at the time. The film, in which also stared Joel Edgerton, Tom Bateman and Paul Gleeson, is in theaters now and it will be shown on Amazon Prime Video on August 5.
NEW: https://tvexposed.com/johnny-depp-and-marilyn-mansons-leaked-messages
Post By: Vanessa F.