David Crosby was working on a new album!
According to guitarist Steve Postell, he 'seemed visibly excited' about the new material.
News
Stars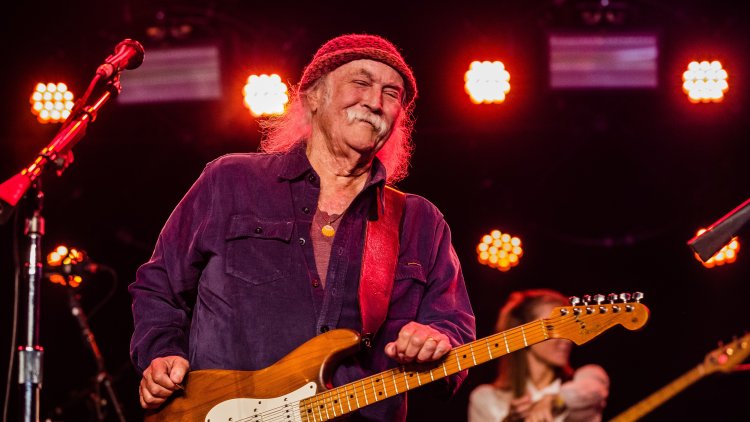 Photo Credits: Shutterstock
The late David Crosby was working on a new album when he died. This information was shared by his collaborator Steve Postell. Crosby, a founding member of "The Byrds" and "Crosby, Stills & Nash", died last week (January 19) at the age of 81 after a long illness.
The legendary singer-songwriter played his last concert in 2019, but guitarist Postell told Variety that he was making new music and that Crosby "seemed visibly excited" about it. Postell added that the couple went into rehearsals a week before Crosby's death and that a tour was planned. Recall his wife confirmed the news for the American Variety. "David passed away after a long illness, surrounded by his family. His legacy will live on through his music," was her statement.
"David didn't think he would last for years, which he joked about all the time. But it's a shame that we won't be able to do the planned shows and tour," said Postell, who worked on the music with Crosby."We talked about the tour buses and the halls, and the whole team was together again - the tour manager and the technicians - as well as the band we put together. It's a shame people won't hear it," he added.
"He showed us new songs and asked what we thought about the new lyrics. He hasn't lost his talent. I wish people knew that," said the guitarist. "He wrote, played, sang, and prepared a fantastic show. He wasn't lying in bed sick, he was working."