Margot Robbie revealed what props actors use
Margot Robbie revealed what props actors use to portray drug use.
News
Movies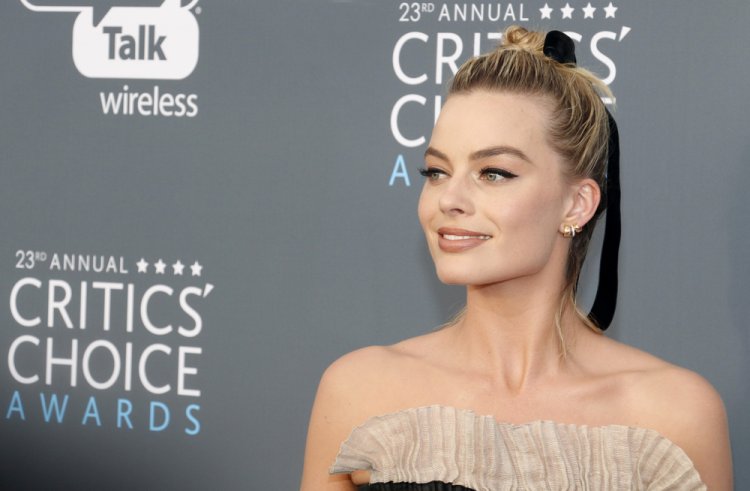 Photo Credits: Shutterstock
The film " Babylon ", starring Brad Pitt, Margot Robbie, and Diego Calva, is currently one of the world's largest box office hits.
It is a story about Hollywood in the 1920s, about big goals and enormous excesses, and about the rise and fall of various people during the era of unfettered decadence and depravity.
With wild parties, narcotics inhaled off bare bodies, and Brad Pitt plunging from a balcony. When Hollywood moved from silent to sound movies.
The picture, directed by Damien Chazelle, stars Margot Robbie, Tobey Maguire, Brad Pitt, Diego Calva, and Jean Smart.
In an interview with BuzzFeed, Margot, who plays aspiring actress Nellie LaRoy, and Diego, who plays Manny Torres, a film assistant with huge goals, revealed what objects they use to make their drug usage sequences convincing.
They also claimed in a recent interview that they recorded one sequence in "Babylon" as many as 36 times.
When we see "cocaine" in TV dramas and movies, it's actually vitamin B powder or baby laxative powder, according to Margot. If it isn't swallowed, the film team will occasionally use powdered sugar.
In any case, Margot claims it still hurts to snort the fake medicine and underlines that it's "not pretty".
Cigarettes are another prop that is frequently used in "Babylon," as well as in many other plays. Margot revealed that, while she never smoked actual cigarettes, she did smoke imitations in order to have a raspy voice for her part.
"On set, there are nicotine-free smokes. They're herbal smokes, but they're awful and taste awful ", She disclosed.
Oscars
The films Babylon and Black Panther: Wakanda Forever were left without nominations in the category of best film, while the names of Brad Pitt for his performance in Babylon, as well as Tom Cruise for his role in Top Gun: Maverick, could not be found in the category of best actor.
Margot Robbie, a Hollywood favorite, was also bypassed for a nomination.
Post by Bryan C.