Death Proof - A Quintessential Thriller Movie by Quentin Tarantino
As a movie aficionado, we believe that Death Proof is a movie that one cannot miss. Directed by the legendary filmmaker Quentin Tarantino, the movie is a perfect blend of thrill, suspense, and action. Released in 2007, Death Proof has become a cult classic and a favorite of many movie enthusiasts. In this article, we will delve into the nitty-gritty of Death Proof and explore why it deserves a place in your must-watch list.
News
Movies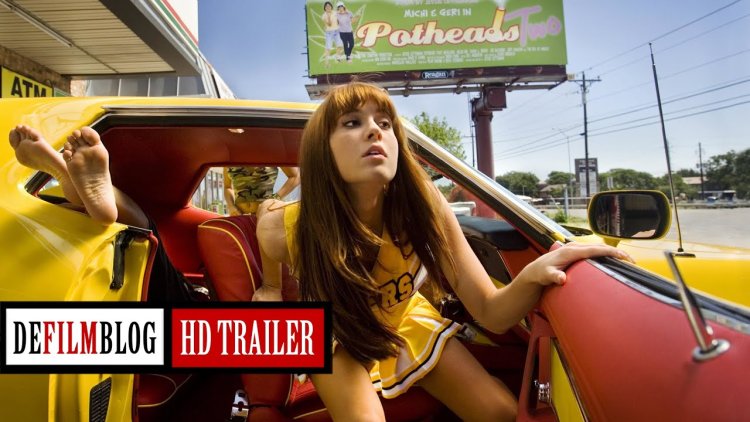 Photo Credits: Youtube
The Plot
Death Proof follows the story of Stuntman Mike, a psychotic killer who uses his car as a weapon to kill young women. The movie is divided into two parts. The first half focuses on a group of young women, including Jungle Julia, Arlene, Shanna, and Butterfly, who are out on a night of partying. Stuntman Mike targets them and proceeds to chase and kill them in a gruesome manner. The second half of the movie takes a different turn and follows the story of another group of women, who happen to be stuntwomen in the movie industry. They come across Stuntman Mike, who soon realizes that he has bitten off more than he can chew.
The Cast and Crew
Death Proof boasts an impressive cast, including Kurt Russell as Stuntman Mike, Rosario Dawson as Abernathy, and Vanessa Ferlito as Arlene. The movie also features a cameo by the legendary director, Quentin Tarantino, who plays Warren the bartender. The cinematography of the movie is spectacular, with Robert Richardson's skillful camera work capturing every thrilling moment of the chase scenes.
The Soundtrack
As with all Tarantino movies, Death Proof has an exceptional soundtrack. The movie features classic rock songs, including "Hold Tight!" by Dave Dee, Dozy, Beaky, Mick & Tich and "The Love You Save (May Be Your Own)" by Joe Tex, to name a few. The music plays a crucial role in setting the tone of the movie and heightening the suspense during the chase scenes.
The Legacy
Death Proof has left an indelible mark on the movie industry and has become a cult classic. The movie is a testament to Tarantino's exceptional filmmaking skills and has cemented his position as one of the best directors of our time. The movie has also inspired a generation of filmmakers, with its unique blend of genres and storytelling.
Also Check The best homemade masks for dry hair
Conclusion
In conclusion, Death Proof is a movie that deserves a place in your must-watch list. The movie's impeccable storytelling, outstanding cinematography, and exceptional soundtrack make it a quintessential thriller that will keep you on the edge of your seat. If you haven't watched Death Proof yet, we suggest that you add it to your watchlist right away. You won't regret it.