DeLorean shows off its long-awaited Alpha5 EV
Technology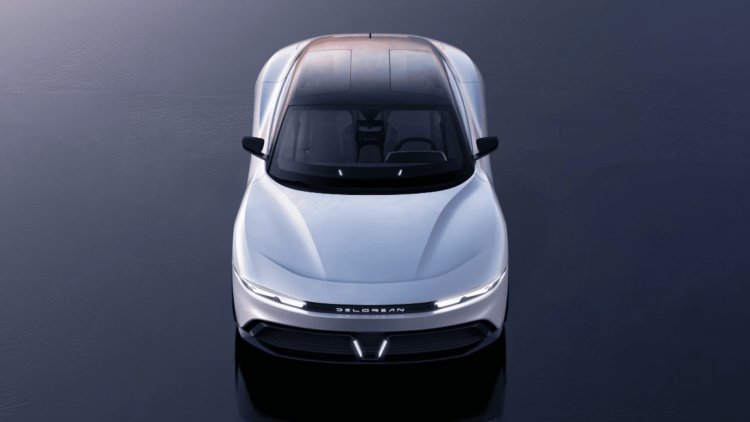 Photo Credits: DeLorean/Promo
Few automotive brands are more mystical and iconic than DeLorean. And it's curious because a serious examination of the car that captivated so many hearts in the 1980s reveals that, aside from a beautiful design, it had several designs and material flaws that made it a not-so-reliable car with a tendency to break down. Another car to show off and enjoy on vacation rather than utilize as a normal vehicle.
It doesn't matter, all of this doesn't matter; even knowing that it had some flaws, many of us would relish the opportunity to drive a DeLorean.
A prestige connected with a certain car model that, however, may also be capitalized at the brand level, which is what the brand's new owners have opted to do with the Alpha5 EV, an electric that recovers some of the spirits of the DMC DeLorean but does not want to duplicate the iconic model.
This is a crucial point, and you will recall that there have already been multiple occasions when a remake of the original DeLorean has been announced but has yet to materialize, the most recent just a few months ago.
On the other hand, and as we previously stated in 2016, replicas of the original are now manufactured, but at a very, very low rate, with a maximum of three units produced each year, on-demand, and at rates that are out of reach for the majority of people.
Thus, while waiting for an updated reissue of the classic, if it ever happens, the new owners of the brand have decided to make it profitable with new models, the first of which is the upcoming DeLorean Alpha5 EV, an electric car which the first images have already been shown, and which will be presented in just over twelve hours through its website. And what they've presented so far is quite appealing.
We can try to project some influence from the DeLorean Alpha5 EV onto the classic with a bit of creativity, but the only true connection we can detect between the two cars is their characteristic gullwing doors. Other than the number of wheels and related features, we discover no other coincidences.
The DeLorean Alpha5 EV has a highly modern sports car design, which is still another coincidence, as both designs are the work of ItalDesign, by Giorgetto Giugiaro.
It is speculated that it will have a 100-kilowatt battery pack for a dual-motor, four-wheel-drive arrangement and will be capable of attaining a high speed of 250 kilometers per hour, while the acceleration from zero to one hundred kilometers per hour will be rapid.
It will take less than three seconds. All extremely promising sports performance in an electric with a fabled name.