New recipe: Simple banana muffins
Make banana muffins in no time according to this simple recipe.
News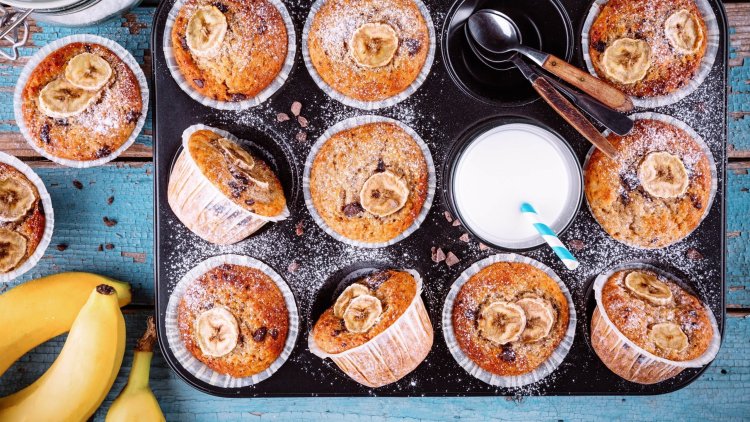 Photo Credits: Shutterstock
Muffins are one of the favorite sweets for many, and there are countless recipes and combinations for them. If you are looking for a quick and healthier recipe this is ideal for you. No white flour or added sugar is needed, and the end result is fantastic.
The recipe is easy, quick and very simple, and we are sure that it will delight your guests and it is one of those that you can't go wrong with.
Ingredients:
2 ripe bananas
3 cups oatmeal
1 cup milk
1 cup Greek yogurt
1 teaspoon cinnamon
1 teaspoon baking powder
pinch of salt
2 eggs
2 tablespoons honey
Preparation:
In a large bowl, mash two ripe bananas. 
Add eggs and a pinch of salt, then mix everything. 
Add cinnamon, oatmeal, milk, Greek yogurt, baking powder and honey, and mix all the ingredients well to get a compact mixture. 
Pour two or three tablespoons of the mixture into the muffin tin, which you have previously greased or placed in the baskets. 
Leave to stand for 15 minutes. During that time, turn on the oven to heat to 200 C and bake the muffins for about half an hour. 
Leave them to cool, then serve them and sprinkle them with powdered sugar if desired.