Did you spot Hugh Grant in the "Knives Out" sequel?
Few who saw the film noticed Hugh Grant.
News
Movies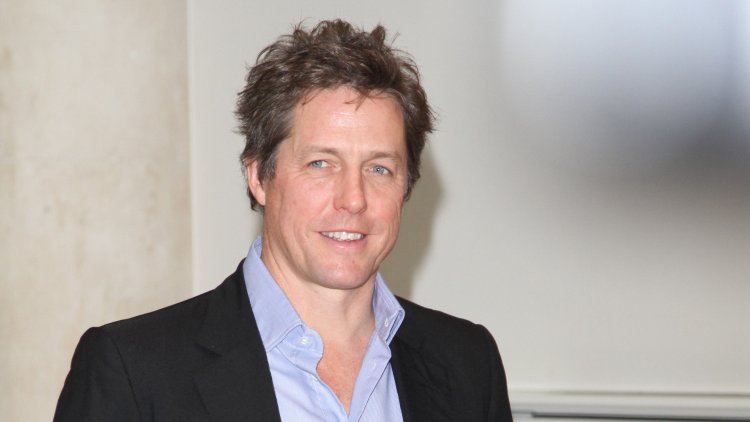 Photo Credits: Shutterstock
The movie "Glass Onion: A Knives Out Mystery", the sequel to the hit Knives Out, very quickly came to the top of the trending on Netflix. Few who saw the film noticed that it starred Hugh Grant. Hugh appeared in only one very brief scene.
In the film, Grant plays Phillip, the partner of detective Benoit Blanc (Daniel Craig). When Janelle Monáe's character appears at the detective's house, the door is opened by Phillip wearing an apron and holding a jar in his hand. Although the film does not specify exactly what his role is, now Grant has spoken about it.
"It's true, I'm married to James Bond. It's a small moment in the film. Actually, I don't even know why they put it in. The first Knives Out movie was brilliant, so I thought 'why not'. I turned up for a few hours" Grant told.
Earlier, at a press conference at the London Film Festival, screenwriter and director Rian Johnson said that Detective Blanc is gay. The film does not go into the details of Blanco's marriage, but only shows his sexual orientation in one scene.
Recall, thanks to an excellent cast and Johnson's precise and energetic direction, "Knives Out" made an income of 312 million dollars and once again showed that Daniel Craig is actually a character actor who "plays" a movie star. The director Rian Johnson decided in the continuation of "Glass Onion: A Knives Out Mystery" to openly and unreservedly attack all those persons that he considers harmful to society.
The streaming platform Netflix, always hungry for content to attract subscribers, cashed in a dizzying $469 million for the rights to two sequels to "Knives Out", but of course only if Johnson will write and direct them and if Craig will reprise the character of detective Benoit Blanc, a modern version of the legendary Hercule Poirot.
NEWS:https://tvexposed.com/these-were-the-most-searched-series-in-2022-on-google
Post By: Vanessa F.