Do you like watching true crime documentaries?
Here's what's coming to Netflix in 2023.
News
Movies
TV Shows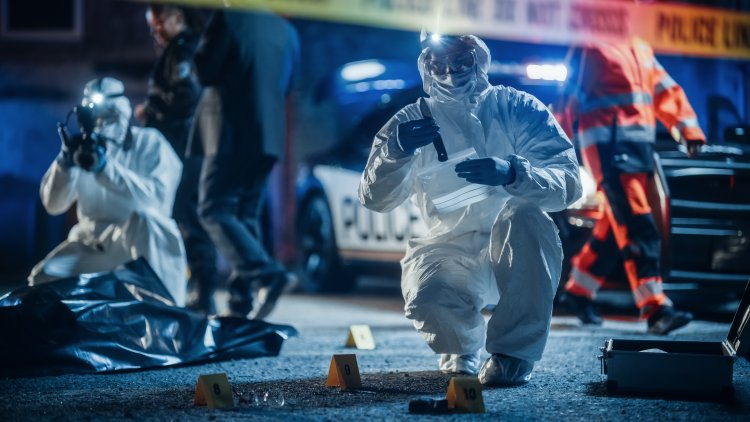 Photo Credits: Shutterstock
People around the world are fascinated by true crime stories, whether it's the confessions of killers, the lives of con artists, or bizarre political scandals that have shocked the public. Below is a list of true crime titles arriving or already arrived on Netflix in 2023.
Madoff: The Monster of Wall Street
Netflix's new four-part series, "Madoff: Monster of Wall Street", directed by Joe Beringer, features interviews with victims, whistleblowers, investigators and others closely connected to the case of Bernie Madoff, the man who earned the somewhat chilling moniker The Monster of Wall Street. The documentary series arrived on Netflix on January 4.
The Hatchet Wielding Hitchhiker
Caleb Lawrence McGillvary, known as Kai, became famous overnight when he gave an interview in 2013 to a local TV station in Fresno, California. McGillvary was called a hero because he saved a woman by swinging an ax at her assailant, which is why he was called the ax stopper. However, three months later he was accused of murder. The documentary arrived on Netflix on January 11.
All American Nightmare (first season)
Fans remember Felicity Morris for Netflix's "The Tinder Swindler", which was released in February 2022 and quickly went viral. Thanks to the success of the documentary, Netflix gave the green light for a completely new project by the director.
There aren't many details about what the new tv show will contain. The three-episode series will be released at the end of 2023.
Tokyo Crime Squad: The Lucie Blackman Case
Lucie Blackman was a British citizen who worked as a bar hostess in Tokyo, Japan, before she mysteriously disappeared in July 2000. Thanks to her family's efforts and intense media coverage, Jojo Obara, the man who kidnapped, and sexually assaulted, and killed her, was found. The documentary should be released this year.
NEW:https://tvexposed.com/netflix-series-that-deserve-more
Post By: Vanessa F.