Eva Longoria showed off her slim figure!
Eva Longoria showed off her slim figure, which she brought to perfection in a tight orange dress.
Fashion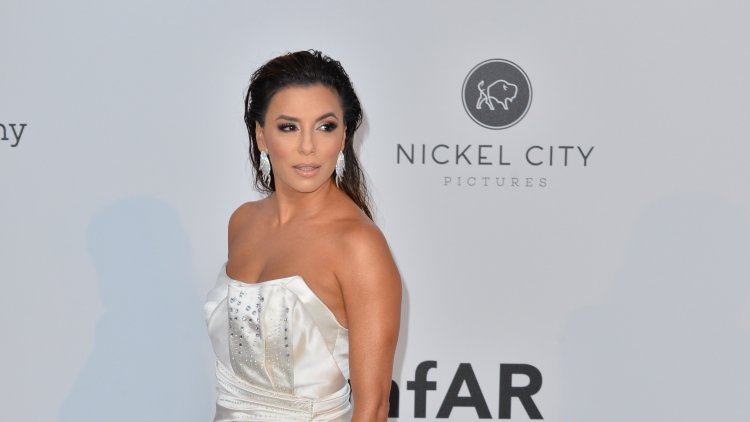 Photo Credits: Shutterstock
Eva Longoria looked sensational when paparazzi caught her leaving Craig's restaurant in West Hollywood. The actress, 47, was very stylish in a bold orange summer dress that highlighted her slender figure. She combined it with a pair of 'nude' high heels and a trendy small Bottega Veneta bag. Earrings, and large rings, went well with her hairstyle, relaxed sea waves and subtle evening make-up.
View this post on Instagram
Let's remember that the beautiful Eva was always known for her beauty and slender appearance, but she showed that not everything is perfect and that she can really gain weight when she became pregnant with her first child, her son Santiago. After giving birth, she was the target of critics, but she did not look back on the comments, nor did she allow herself to succumb to pressure.
However, Eva has really taken off all possible excesses, so now she proudly shares photos from the beach in a bikini, which prove that she is as slim as in her best days. While everyone was wondering how she managed to do it, Eva revealed on Ellen DeGeneres' show that a very fun activity helped her - jumping on a trampoline. After giving birth in 2018, she stopped consuming sugar, pasta and alcohol and she eats organic and fresh foods.
View this post on Instagram
Also, she tries to make sure that all her meals are fiber-rich vegetables like kale and spinach. After a meal, she likes to eat nuts with yogurt, and she tries to avoid sugar and carbohydrates. However, she is also only human, so she does not stick to a healthy diet blindly, but allows herself a 'cheat day' once a week when she likes to eat pizza or chips, and since she is not a fan of sweets, she has no problem avoiding them. We must admit that she looks gorgeous!
NEW: https://tvexposed.com/jennifer-lawrences-husband-went-gray
Post By: Vanessa F.