Famous ladies destroyed by addiction!
Center of the showbiz world is not always a 'promised land'. For some is just a dark place of alcohol and varies substances that swallowed them .
Stars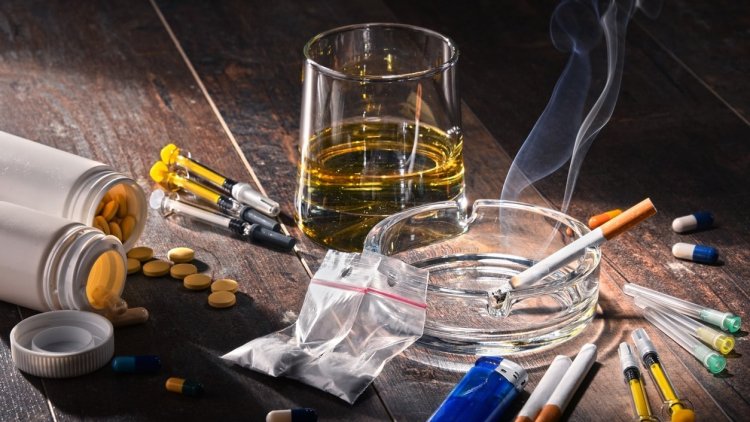 Photo Credits: Getty Images/iStockphoto
Hollywood can be a place of glamour, and it can be a weight that pulls to the very bottom.
They were dragged to the bottom by premature fame and bad partners. Some of them succeed to get out of this dark world, but some of them did not.
Britney Spears, Mischa Barton, Lindsay Lohan, but also Amy Winehouse, and Whitney Houston, are some of the names that have found their way to this not-so-flattering list.
Britney Spears
Spears's father Jamie Spears claimed that his daughter battles with "addiction and mental health issues" and states it's much more serious than the public knows. A new documentary about singer Britney Spears and the conservatorship she's been under for more than a decade reveals why she shaved off all of her hair during her public breakdown.
Amy and Whitney
The only ones on the list who are no longer with us are Amy Winehouse and Whitney Huston.
Amy Winehouse's battles with drug abuse attracted a lot of media attention. In 2005, she went through a period of drunkenness, drug addiction, violent moods, and weight loss. Those who saw her in late 2005 and early 2006 said the singer was slowly recovering, which helped her greatly by writing the album Back to Black. Her family believes that the death of her grandmother, who was a great support, made her addicted in mid-2006.And in August 2007, Winehouse canceled several appearances in the UK and Europe. She was hospitalized during that period, because of heroin, ecstasy, cocaine, ketamine, and alcohol overdoses. In various interviews, she admitted that she had problems with herself, depression, and eating disorders.Winehouse died of alcohol poisoning on July 23, 2011.
Whitney Houston was found dead in a bathtub at a Beverly Hills hotel on February 11, 2012. A coroner's report stated that the cause of death was accidental drowning, with heart disease and cocaine use as contributing factors. Houston's  relationship with Brown (the couple divorced in 2007) provided material for the tabloids, as did her acknowledged drug use and financial issues.