Fans confused by Kate Winslet's hair!
Fans are confused by Kate Winslet's hair on the Titanic poster.
News
Movies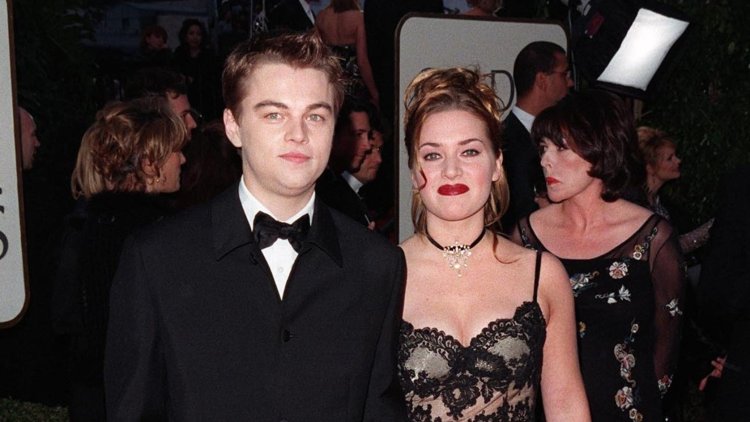 Photo Credits: Shutterstock
"Titanic" is coming back to theaters soon for the 25th anniversary of its release, and social media users don't stop discussing Kate Winslet's hairstyle on the movie's poster. Paramount shared a remastered poster for the film ahead of its return to theaters, but many are confused because Winslet's hair looks like two different hairstyles.
Titanic returns to the big screen in 4K 3D for a limited time on February 10. pic.twitter.com/cuhO6dMQc7

— Paramount Pictures (@ParamountPics) January 10, 2023
"Sorry, but this looks like one of my early Photoshop assignments," one user wrote on Twitter."This is that episode of Parks and Rec where Leslie gets a perm on only half her head," added another."Why does she have two hairstyles?" asked the third."First of all, this is a terrible poster. I think the long hair should have been when she was young with Jack, and the short hair is now hers. Still not a good poster," explained one user. We can not disagree that it doesn't look quite unusual. But we are sure that it is not without reason like this.
DiCaprio didn't want to play Jack
The film, released in 1997 and based on the true story of the sinking of the RMS Titanic, instantly made Kate Winslet and Leonardo DiCaprio famous. James Cameron's epic grossed more than $2 billion at the box office, making it the third highest-grossing film of all time. It won 11 Oscars, including Best Picture and Best Director.
In a recent interview, Cameron recalled how he had to talk DiCaprio into playing Jack because the actor thought the idea was "boring" and he didn't like it at first.
"I had to really talk him into being in the movie. He didn't want to do it. He thought it was boring," he told People at the Golden Globes. But the actor eventually accepted the role because Cameron promised it would "challenge" his acting skills."I can't imagine that movie without him and without her," Cameron added.
NEW: https://tvexposed.com/the-video-game-songs-that-will-help-you
Post By: Vanessa F.