Filming on "Rust" will continue with Alec Baldwin in the lead role!
Filming on the western "Rust" will continue with Alec Baldwin.
News
Movies
Stars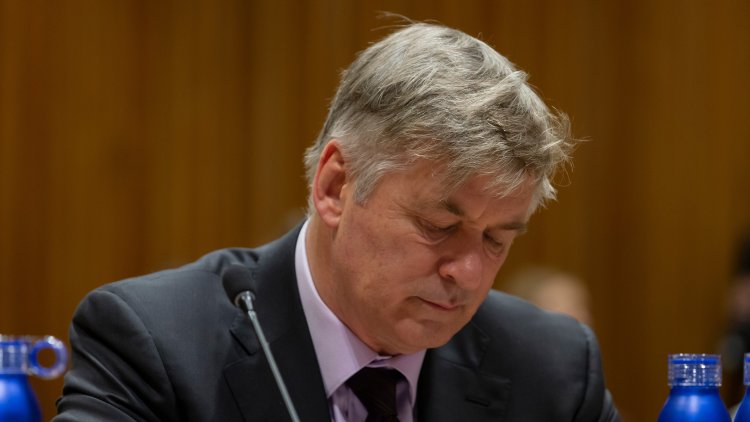 Photo Credits: Shutterstock
Filming on "Rust" will continue with Alec Baldwin in the lead role. The lawyer said this information for the production on Monday, a few days after prosecutors said they would charge the actor for the fatal shooting that killed cameraman, Halyna Hutchins.
"Baldwin will continue to play Harland Rust's grandfather, and Joel Souza will return to direct "Rust" after being wounded in October 2021," stated Melina Spadone, Rust's production attorney."The late cinematographer's husband, Matt Hutchins, remains an executive producer," she also said."The film will be completed," Spadone said in a statement.
Baldwin denies responsibility for the shooting!
Hutchins was killed on a film set near Santa Fe, New Mexico when the gun Baldwin fired had a bullet that also hit Souza. District Attorney Mary Carmack-Altwies said on Thursday that she intends to charge Baldwin and the film's gunman, Hannah Gutierrez-Reed, with two counts of manslaughter. The accident happened when, under unspecified circumstances, real bullets were found in the gun from which the actor fired on the set. Although after the tragedy it seemed that the family of the murdered did not blame Baldwin, in just a few months the situation changed drastically. Unfortunately, this was the fault of the actor himself, who in numerous interviews did everything to 'wash himself' of all responsibility, which the family of the murdered Hayne vehemently resented.
But after everything, Baldwin reached a settlement with the Hutchins family in October. Her husband will take on a producing role, and filming resumes this month. Baldwin denies responsibility for the shooting. He said live bullets should never be allowed on a film set and that gun handlers are responsible for firearms.
Now, an investigation by the Santa Fe Sheriff's Office is trying to figure out how the real bullets ended up on the movie set. Legal analysts say prosecutors will face an uphill battle charging Baldwin without proof that he knew there were live bullets and that he failed to take any precautions.
NEW:https://tvexposed.com/the-continuation-of-the-christmas-hit-violent-night-is-being-filmed
Post By: Vanessa F.