The continuation of the Christmas hit "Violent Night" is being filmed!
Along with director Tommy Wirkola, screenwriters Pat Casey and Josh Miller are also working on the project again.
News
Movies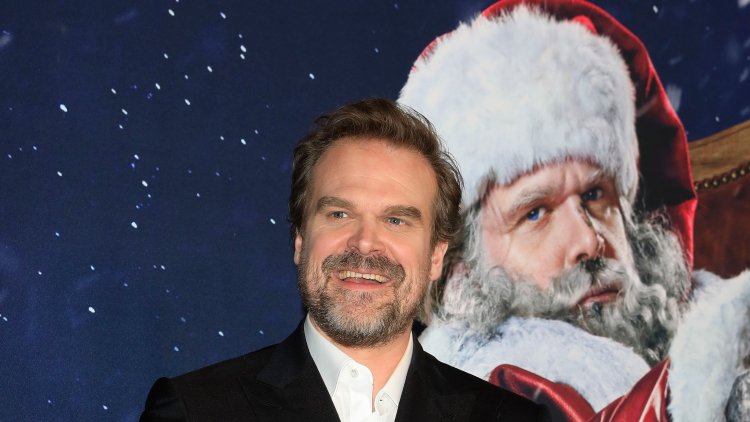 Photo Credits: Shutterstock
The action fantasy "Violent Night" proved to be an interesting movie choice during the holiday season, with David Harbor playing a disillusioned Santa forced to relive his bloody past. Director Tommy Wirkola has now revealed that last year's Christmas hit is getting a sequel.
Wirkola confirmed that the second part of "Violent Night" is in the works during one interview, but the project is still in development. "We're talking about it, we're coming to an agreement and we're putting everything in order," said the director, adding that screenwriters Pat Casey and Josh Miller will also return.
"We have time to really break down the script and figure out the story," explained Wirkola. "We have some ideas, me, Pat and Josh and the producers. We talked about where we want to take the story and what we want to see," he added.
Regarding what to expect from the plot, Wirkola said that there is material left about the North Pole, Mrs. Claus and the elves: "I think we have some really great ideas that expand the world and the scope of the story, but they still keep that tone that we love from the beginning."
Critics were divided about the original film. While Harbour's performance has been largely praised, the screenplay, which has been called a combination of the films "Die Hard" and "Home Alone", did not gain much favor.
Recall, when David was asked did he ever imagine that one day he would play Santa Claus he answered:" I never in a million years would imagine playing Santa Claus! That role was never on my radar. I was ready for many different roles, but Santa Claus had never been there until now. I remember looking in the mirror after putting on the costume for the first time and taking a selfie while spontaneously going "Ho, ho, ho". There was something so wonderful about it. It was special to see it all come together."
NEW:https://tvexposed.com/margot-robbie-revealed-what-props-actors-use
Post By: Vanessa F.