Former model enjoys romance with her significant other: Kelly Killoren Bensimon looks ravishing at 53
The paparazzi often see this couple in the streets of New York, and they don't miss training even during working days.
News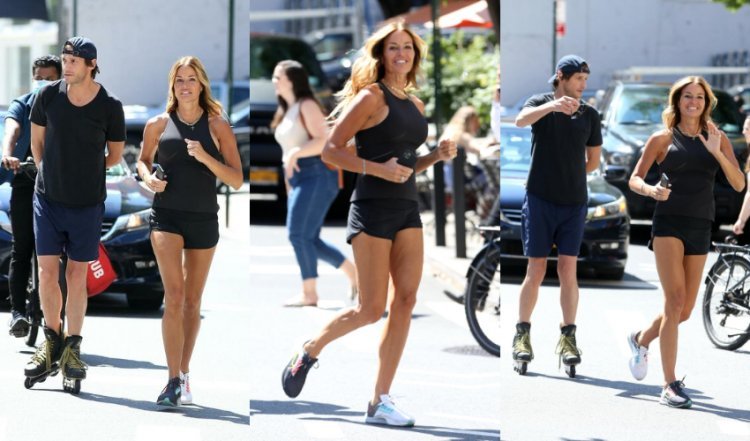 Photo Credits: Profimedia
Former fashion editor, model, and TV personality Kelly Killoren Bensimon amazes ladies around the world with her youthful appearance in her sixth decade of life.
Beautiful Kelly is very cautious when it comes to her diet, as well as face and skincare. In addition, she never misses the daily physical activities and exercises she usually practices with her partner Nikola Stefanov.
Although a few years younger than her, the age gap is unnoticeable at first glance, and the paparazzi often meet them in the streets of New York doing outdoor training. This time Kelly was running, while her partner was following her on roller skates.
On her Instagram profile, she often posts photos of herself canoeing, swimming, or doing yoga, so we are not surprised that she looks 30 even though she is 53.
Bensimon is the mother of two children she had during her marriage to the famous French photographer Gilles Bensimon.
View this post on Instagram
By: Helen B.