FRITZ!Box 6850 5G: You are always connected
Technology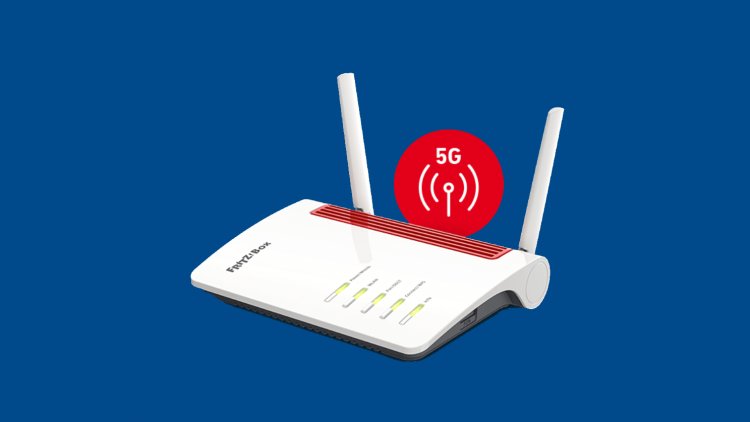 Photo Credits: AVM/Promo
The FRITZ! Box 6850 5G is one of AVM's most versatile and fascinating routers right now. This model is compatible with both 4G LTE mobile connectivity and the new 5G standard, making it a great alternative for individuals who wish to be connected to the Internet at all times without having to worry about the state of their wired connection.
AVM has maintained the classic essence of their routers in the FRITZ! Box 6850 5G, which can be noticed in both its design and color scheme. This router has a white finish with red accents and the traditional connection indication lights.
It comes with two adjustable external antennas that boost the gain, and it includes a variety of connectors that we'll go through below:
Mini-SIM card slot.
4 Gigabit LAN ports.
Port for analog telephony.
USB 3.0 connector for accessories, such as printers or storage units.
The FRITZ! Box 6850 5G may function as a high-performance router, a telephone exchange, and a DECT base. FRITZ!OS's operating system provides a wide range of intriguing security, management, and control functionalities.
It also has the MyFRITZ! service, which allows us to access the router from anywhere, establish our own private cloud with FRITZ!NAS, and easily build a mesh network (Wi-Fi Mesh).
Specifications:
5G router with 4 x 4 MIMO  up to 1.3 Gbps  for bands n1 (2.1 GHz), n3 (1.8 GHz), n5 (850 MHz), n7 (2.6 GHz), n8 (900 MHz) , n20 (800 MHz), n28 (700 MHz), n38 (2.6 GHz), n40 (2.3 GHz), n41 (2.5 GHz), n78 (3.5 GHz).
Standalone  5G and non-standalone 5G support  (3GPP Release 15).
Internet access  via 4G  (LTE CAT-16 modem)  up to 1 Gbps  for bands 1, 3, 5, 7, 8, 20, 28 and 32 (1.5 GHz), as well as TDD bands 38, 40, 41 , 42 (3.5GHz), 43 (3.7GHz).
Compatible with Dynamic Spectrum Sharing (DSS) and UMTS/HSPA+ (3G).
Dual AC+N Wi-Fi up to 1266Mbps.
Smart Alignment Tool, which helps determine the optimal location and find the best alignment for cell towers.
Two SMA connectors to install external antennas.
4 Gigabit LAN connectors and one USB 3.0 port are provided.
A telephone switchboard and DECT base for a maximum of six telephones and support for home automation applications.
Connection for analog telephone or fax.
FRITZ!OS — includes Wi-Fi Mesh compatibility, parental control, a media server, FRITZ!NAS, guest wireless network access, MyFRITZ!, and much more.