Galaxy S23 Ultra: Leak delivers important specifications
A database entry with the most essential specifications for Samsung's future smartphone series, the Galaxy S23 Ultra, has appeared.
News
Technology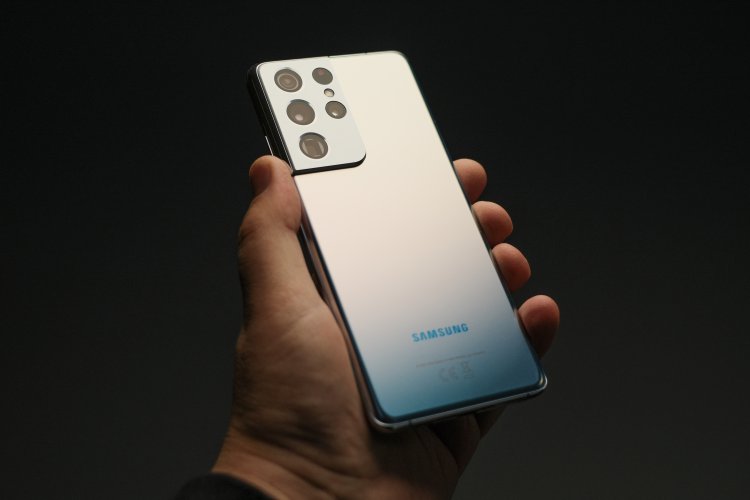 Photo Credits: Shutterstock
The S23 series' flagship, which is expected to be unveiled in early 2023, is remarkably similar to the S22 Ultra. The smartphone includes the new Snapdragon 8 Gen 2 SoC, a 5,000 mAh battery, with four cameras on the back and one on the front.
Samsung normally introduces a new Galaxy generation at the beginning of the year, around January or February. That date is gradually approaching. The major characteristics of the Galaxy S23 Ultra, the next generation's flagship, have now been leaked in the Tenaa database (Chinese authority).
Already last month, it was revealed that Samsung's new smartphones would be powered by Qualcomm's similarly new and powerful Snapdragon 8 Gen 2 processor. According to the leaked data, the eight-core core for the Galaxy S23 Ultra should have a clock frequency of up to 3.6 GHz.
The Galaxy S23 Ultra, according to the database entry, has a 6.8-inch AMOLED display with a resolution of 3,088 x 1,440 pixels and the ability to render 16.7 million colors. The model number of the smartphone is SM-G9180, and it measures 163.4 x 78.1 x 8.9 mm and weighs 233 grams. In order to charge the Galaxy S23 Ultra, a 5,000 mAh battery is fitted.
The Samsung Galaxy S23 Ultra has four cameras on the rear, which according to the source provide 2, 108, 12, and 12 megapixels, respectively. On the front is a selfie camera with 12 megapixels, and the optical zoom is rated at 10x.
A gravity sensor, a proximity sensor, a light sensor, a fingerprint sensor, and a function for facial recognition are also listed as special functions. The Galaxy S23 Ultra comes with either 8 or 12 GiB of RAM, as well as fixed storage options of 256, 512, or 1 TB.
Apart from the new Snapdragon 8 Gen 2 Soc, which replaces Samsung's Exynos 2200, the Galaxy S23 Ultra doesn't differ much from its S22 predecessor. The release date of the next generation of smartphones has yet to be determined.
The release date is quite likely to be in the first two months of 2023, as was the case with its predecessor, which was released in early February 2022.
Post by Bryan C.