Find out what the biggest eSports games will be in 2023
The field of eSports, often known as electronic sports, has evolved dramatically over the last four decades. Electronic sports began with a low level of popularity, with little participation and follow-up to the events. There were several exceptions, but they were quite particular.
News
Technology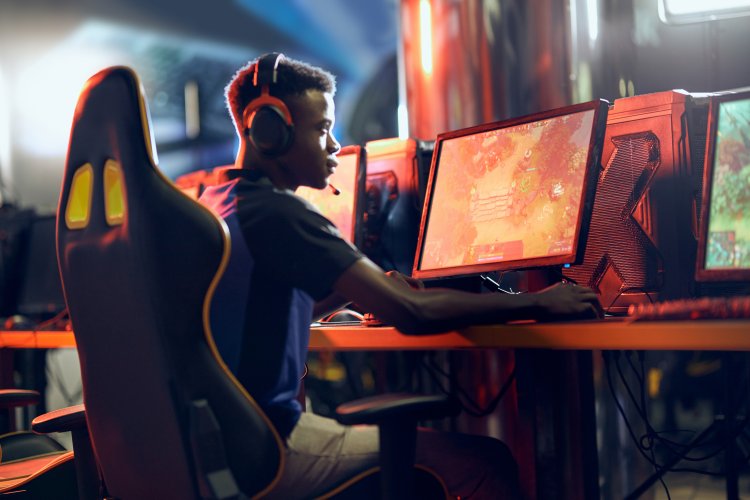 Photo Credits: Shutterstock
Making a living from eSports was unthinkable a few years ago; it was a fantasy, an unachievable goal that has now become a reality. It was not an easy route, but the surge in popularity that this world has seen has been so enormous that it now attracts millions of people and has become one of the major cornerstones for many companies and technology titans.
In a strict sense, we can say that this world began to gain acceptance and popularity at the close of the 1990s, and events were staged at the start of the year 2000 that demonstrated its potential. The confrontations between the legendary South Korean players of Starcraft were unquestionably my favorites at the time.
They went on to have a great heyday, culminating in a true explosion of success, and they became something that still moves millions of people today. If you believe I'm exaggerating, consider this: the final of the League of Legends 2022 World Championship was watched live by more than 5.1 million people.
What will be the most popular games in 2023 within the world of eSports?
Throughout the history of the sector, we have seen the birth and fall of various games that, in the end, were unable to keep the general public's attention. Others, on the other hand, have not only maintained but significantly gained their popularity throughout the years, becoming the great pillars of the world of eSports.
Today, titles such as FIFA, Rocket League, TeamFight Tactics, Clash Royale, Brawl Stars, Fortnite, League of Legends, Valorant, Overwatch 2, Apex Legends, CS: GO, and DOTA 2 are part of the "hard core" of eSports, which means that they deserve to be considered as some of the most popular and important within their category, and this reality will not change in 2023; they will maintain their relevance throughout the coming year and will
These games are the present and future of eSports, a future that appears bright, as its worth is anticipated to rise from 1 billion dollars at the end of 2021 to 1,7 billion dollars in 2024, according to the most recent estimations. If this prediction comes true, the world of electronic sports will have grown by 70% in just two years. The inclusion of the realm of eSports in the Olympic Games has also been discussed, albeit this poses significant obstacles that have yet to be answered.
Post by Bryan C.