How the world evokes happiness in the new year
There is a whole range of New Year's superstitions, and one thing is wearing red underwear. This tradition goes back to the Middle Ages when men wore red underwear
Lifestyle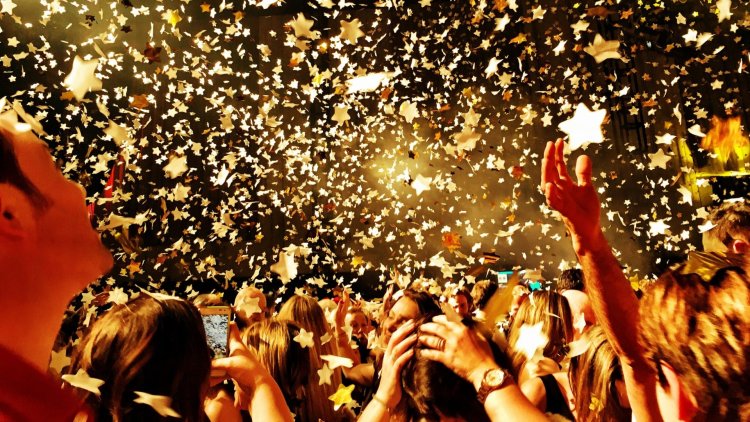 Photo Credits: Markus Zadina/Unsplash
There is a whole range of New Year's superstitions, and one thing is wearing red underwear. This tradition goes back to the Middle Ages when men wore red underwear to protect 'family jewels' from witches.
Filipinos sprinkle coins around the house and yard the day before the New Year, which invites a fortune in the coming year. They also believe that spending money on the first day of the New Year brings misfortune. There is another unavoidable thing to do before midnight, which is to clean the house to have a fresh and fragrant home all year round.
Wearing red underwear is essentially a men's tradition, going back to the Middle Ages when men wore red underwear to protect 'family jewels' from witches. They, according to legend, took to the streets at midnight on New Year's Eve to cast spells.
Red underwear as a gift expresses the desire for a rich and satisfying coming year for the one to whom it is given.
There is another tradition that drives witches and evil spirits, such as fireworks, noise, and loud singing. In some cultures, lemon is hung on the front door as an obstacle to the entry of misfortune into the house.
What all of us want is a kiss at midnight. It is a symbol of your attention and closeness to a loved one that will last a whole year. If there is no kiss, do not cry because it is believed that tears on New Year's Eve bring sadness all year round.
An important meaning to the British is given to the person who first sets foot in your home on New Year's Eve. They will bring you the most happiness if this person is a tall and handsome man who does not come empty-handed, but brings gifts such as fresh bread, fruits and wine. Nothing can be taken out of the house because it represents bad luck. For this reason, wait until the next day to donate old clothes or unnecessary furniture. Be careful and do not break anything in the house, as it is believed that this will bring bad luck all year round.
Do not do any household chores, especially laundry, because this way you could wash away happiness, but rest and spend the day in the company of family and friends or watch a good movie, especially since superstition says that all year round you will do what you do on the first day.
We'd all be happier to rest more. Brazilians will go out to the beach instead of resting in the house and throw flowers into the sea in white clothes to wish the New Year a welcome. If your New Year's resolution is weight loss and a strict diet, postpone them until tomorrow!
On New Year's Eve, it is important to eat happy food, lentils representing coins, green vegetables because it is the color of money and pork because the pig rips forward while eating, which symbolizes the entry into the new year.
In Spain, it is customary to eat grapes, namely 12 berries, for good luck in each month of the year. Take the chicken off the menu for the first day of the New Year because belief says it brings financial instability and problems.