Hyundai's autonomous boat system was the first to cross the ocean
The 20,000-kilometer journey, from the Bahamas, through the Panama Canal to South Korea, was completed by Prism Courage with Level 2 autonomous navigation in 33 days.
Technology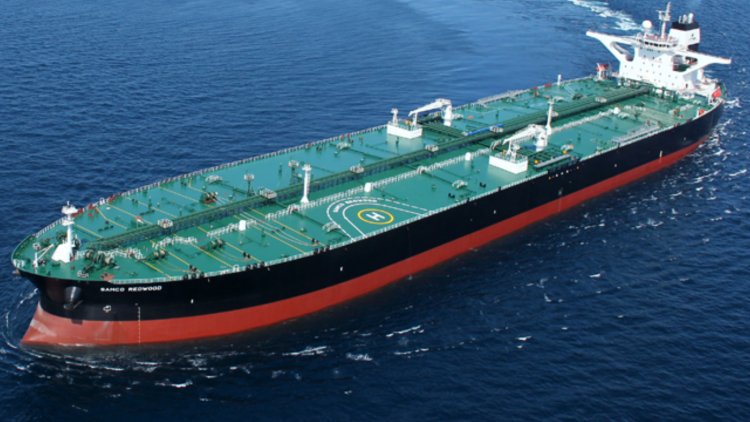 Photo Credits: HHI/Promo
SK Shipping's Prism Courage LNG, equipped with Hyundai's Avikus subsidiary navigation and navigation technology, has successfully sailed across the Pacific Ocean. This is the first successful transatlantic voyage of such a large autonomous ship in history, announced the companies responsible for the venture.
The ship was powered by the HiNAS 2.0 navigation system, with the possibility of level 2 autonomous navigation. He set sail from the port of Freeport on the south coast of the Gulf of Mexico on May 1st. He then passed through the Panama Canal, and 33 days after leaving successfully reached his destination - LNG terminal Boryeong in South Korea. He sailed 20,000 kilometers with the help of autonomous navigation and navigation technology alone.
Fuel-saving and emission reduction
Avikus' HiNAS 2.0 system plans optimal routes, its artificial intelligence recognizes the environment in which the vessel is located, as well as weather and sea conditions and surrounding ships, and based on all this input information gives rudder commands in real-time. The second level of autonomy, in this case, implies that the system, in addition to recognizing the environmental situation and reasoning, will be able to operate the ship.
In addition to reducing the need for officers on the bridge, HiNAS 2.0 with its smart route planning and optimization is able to save about 7% of the fuel and reduce total greenhouse gas emissions by 5%, as this navigation has proven. During this voyage, the Prism Courage performed about a hundred autonomous maneuvers to avoid collisions with other ships.
The entire course of the voyage was monitored by the American and South Korean maritime services. After obtaining the necessary permits, Avikus plans to commercialize its autonomous navigation technology by the end of the year. Autonomous, fast and safe transport of gas and other cargoes will certainly benefit the global logistics and energy industry.