Impressive tricks to make travel easier!
When it comes to travel, there are a lot of useful tips that can make it easier for you to pack, find accommodation and cheap plane tickets.
Travel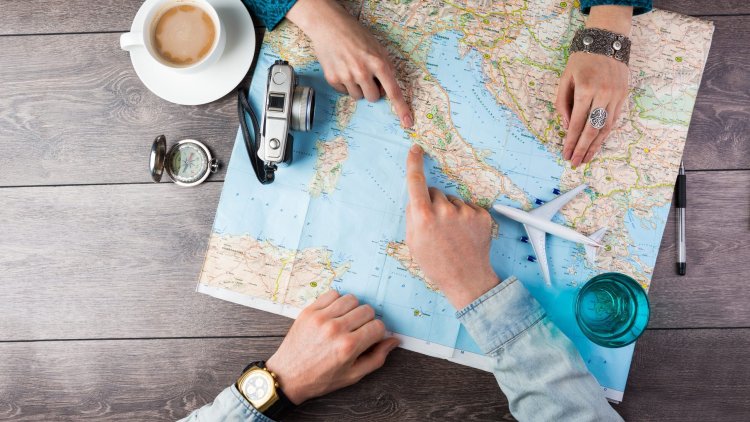 Photo Credits: shutterstock
When it comes to travel, there are a lot of useful tips that can make it easier for you to pack, find accommodation and cheap plane tickets, as well as find new places. From how to book your tickets, to how to get around in an unknown city, how to use transportation, etc. Here are some tips to help you:
Follow Google search to book airline tickets
The simplest way and the easiest way to find flights to your desired destination is through Google search. Don't go directly to a company's website until you reach the desired flight, date, and price. On Google, when you open the flight calendar, the cheapest flights will be marked in green, and you will have an insight into which days the ticket price is higher and which is lower. 
Download offline maps for the locations you visit
Google Maps app has the option to download maps that work even when you don't have internet. Simply open the application, enter the desired route and the map where you will go, and click on the three dots on the right for "more options" and you will see, among other options, "download the offline map". This way, the application will save all the maps of certain destinations that you can use even when you are not connected to the Internet.
Have you seen the hotel on a booking site? Contact the hotel directly and ask for a lower price
Hotel booking sites take a commission from the hotel to advertise them. You pay that commission directly through the reservation because the hotel normally increases the price. Choose the hotel you like, then find it online and contact it directly by email. Most hotels will offer you a cheaper option for direct bookings.
Do not change money at airports and in the city center
Although the easiest thing to do in a foreign country is to exchange money for local currency for easier functioning, try to avoid airports, train stations, hotels, and the city center. If a certain currency exists in your country - exchange it in advance. If you have no other option until you get to a normal exchange office, you better pay with a card.
Be sure to take out travel insurance
You can never know what can happen to you while traveling, so it is very important that you do not ignore travel insurance, even though many people do. It is not a big item when it comes to finances, and it can make your life easier in case you have a problem.
If you are going on longer trips, choose night flights
To avoid arriving on a particular trip late at night and thus "losing" one whole day, choose night flights. This saves you money on that one night at the hotel and you arrive early in the morning to check-in, so you don't miss a day and therefore have a whole day to explore a new destination.