Internet Explorer is shutting down
Microsoft will shut down the legendary Internet Explorer today, June 15.
Technology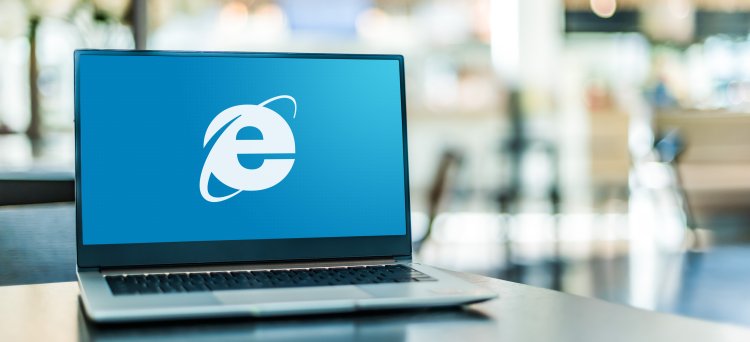 Photo Credits: Shutterstock
Microsoft has announced the shutdown of its 27-year-old Internet browser. Internet Explorer, the company's oldest browser, will be completely shut down today.
Internet Explorer was launched in 1995 as an add-on package for Windows 95. Microsoft later began providing the program for free as part of the package.
The nearly three-decade-old search engine peaked in 2003 when it held as much as 95% of the market.
However, IE could not maintain its position, and its user base began to decline drastically as other competitors introduced their browsers with a better user interface and performance.
Over time, Internet Explorer has become the default browser used to install other browsers.
"The future of Internet Explorer on Windows 10 lies in Microsoft Edge," said Sean Lindersay, Microsoft Edge's manager. key issue - compatibility for older, outdated websites and applications. "
"Internet Explorer mode (IE mode) is built into Microsoft Edge, allowing you to see older Web pages and applications based on Internet Explorer ," Lindersay said.
Because Microsoft Edge is capable of taking on this, as well as other responsibilities, Internet Explorer 11, a desktop computer program, will be shut down and phased out of support for certain versions of Windows 10 from June 15, 2022."
Although we are extremely sorry that this legendary browser is going to eternal rest, we must not lie to you or ourselves - we simply have not used it for years.
However, as long as we live, the memory of him will live, as well as the first steps we took on the Internet.
Goodbye IE, we won't forget you.