Jennifer Garner's diet and workout routine
The Hollywood actress took a walk in the natural edition!
Stars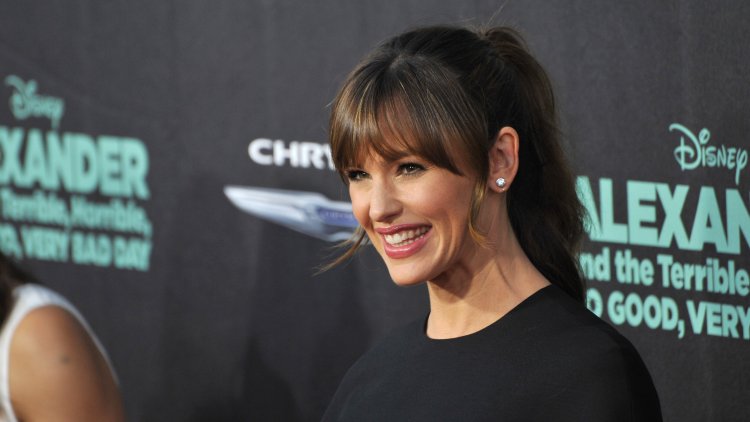 Photo Credits: shutterstock
Jennifer Garner (50) is considered an actress who has no problem appearing in public in a natural edition. Ben Affleck's ex-wife is not burdened by her appearance, so it is not surprising that she is now photographed without makeup during a walk in Los Angeles with her child. Jennifer wore black leggings and a black T-shirt and a dark blue tracksuit top for a relaxed walk, while she rounded off her sports outfit with sneakers. The paparazzi filmed the actress talking on her mobile phone, carrying coffee, a protective mask, and glasses in her hand, without taking a smile off her face. However, in the foreground is her face without a shred of makeup.

At one time, the American media wrote that the actress owes her good looks to Botox and fillers, which is why she has shiny skin, and she allegedly stopped the procedures when she saw that they were noticed and looked 'frozen'. However, she denied it. "I will never go for Botox because I have a big forehead and I don't want it to look like a plate, like a big glacier," Jennifer once said.
View this post on Instagram

Jennifer Garner also takes a lot of care about physical activity, and practices cardio dance, and plyometric training that includes different variants of vertical and horizontal jumps. She also lifts weights. Garner eats healthily and prefers a holistic approach to nutrition. The actress loves smoothies and proudly points out that this drink is an integral part of her breakfast. Jennifer has a positive attitude towards life, as she points out, she accepts friends, family, religion, pets, and her community. She is also very active in humanitarian work and is happy that her friends have inspired her to be kind to everyone all the time.

By the way, the actress is very dedicated to her children, daughters Violet (16) and Seraphina (13) and son Samuel (10), whom she got married to Ben Affleck, who recently renewed his relationship with Jennifer Lopez. And while everyone is dealing with the new love life of her ex, Ben Affleck, she wished him and Jennifer Lopez all the best in the future and turned to herself again, without taking a smile off her face.