Joan Collins Shares Rare Photo
Stars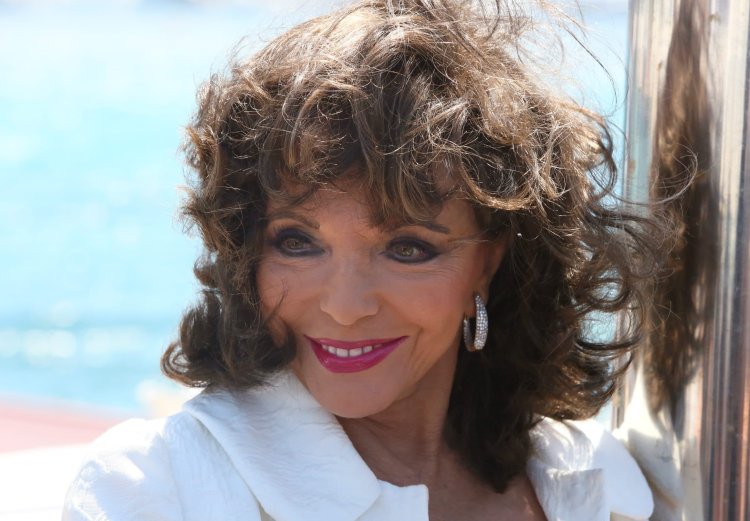 Photo Credits:
Dame Joan Collins is a British cinematic star, but her family has managed to keep a quiet profile throughout the years. Fans were ecstatic last week when Joan released a previously unseen photo of her two kids.

The Dynasty actress went to Instagram on Tuesday to celebrate International Women's Day with a personal photo and the caption: "On #InternationalWomensDay, I'm sending my love to two of my favorite women: my daughters @taraarkle and Katyana. Kass."

Tara was one of many who reacted to the adorable photo, telling her mother: "Thank you, Mama! Back at you!"
Joan may be seen in the photo between her two daughters, who are all dressed in matching colors and smiling for the camera.

The 88-year-old actress has 3 kids: Katya, who she has with Ron Kass, and Tara and her son, Alexander Newley, who she shares with her second husband, Antony Newley. She is also a three-time grandma.

Joan stated she had no intention of walking down the aisle after her fourth marriage ended in divorce. What has changed? "Percy Gibson," she told the Guardian subsequently. He was sweet, loving, and hilarious, and we gradually fell in love.
"I was already in my 60s, he was in his 30s, and the age difference was never an issue." We talked about it, and he said he didn't want children. He is smitten with my children and grandkids. We've been married for 11 years, yet every time I see him across the room, my heart skips a beat."

Joan Collins (88), well known for her role as Alexis in the television series "Dynasty," recently marked 20 years of marriage to producer Percy Gibson. Percy is 32 years younger than Joan.

Percy is the fifth of Joan's numerous spouses, although the list is shorter than that of her many lovers, who include James Dean, Frank Sinatra, and Warren Beatty, who, as Joan noted in her memoirs, "was a great man, but exhausting in bed."
Following the announcement on social media, a celebration was planned at the opulent Claridge's Hotel in London, where a large number of people attended.