Kim: 'It's wrinkled and disgusting'
Kim Kardashian revealed that she hates one part of her body.
Stars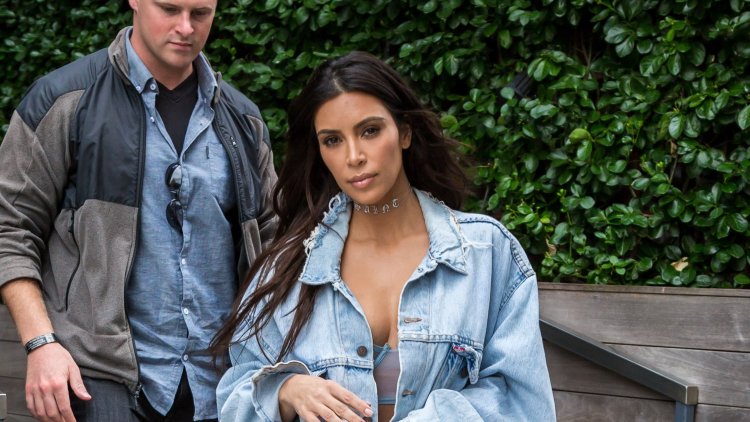 Photo Credits: Shutterstock
Kim Kardashian revealed in a recent interview with Allure magazine that she hates one part of her body.
'I hate my hands, they're gross and wrinkled,' said the reality star. But she claims that she cares less and less about it because she changed so many diapers and carried and hugged her children, so she has beautiful memories.
Kim also spoke about her aesthetic corrections and revealed that she uses botox, but she never used fillers. She added that she really invests a lot of time in her appearance and that she would be able to eat even a teaspoon of feces if it was needed just to keep her youthful appearance.
View this post on Instagram
By the way, Kim previously referred to the recent diet she underwent in order to fit into Marilyn Monroe's iconic dress at this year's Met Gala. Just because of that dress Kim was on a special diet. She consumed only vegetables and proteins, eliminated carbohydrates and sugars, and ran on the treadmill every day. The most important thing is that she succeed in her intention and left everyone speechless on the Red carpet.
Recall,Kim recently battled negative criticism about wearing a historic Marilyn dress because the public blamed her for damaging it. The owner of the garment denied that Kardashian had done any damage to the dress but it seems that wasn't enough for Kim's anti-fans.'No matter which side of the debate you are on, the historical importance of the dress is not annulled but emphasized. A whole new group of young people has learned about Marilyn Monroe's legacy,' they said. Kardashian also denied on the show that she had harmed the dress in any way.
Today, Kim Kardashian is much more than an 'ordinary' reality star, who became globally famous after her explicit porn work was 'accidentally leaked' to the public.
Along with numerous titles, we can also give her the title of a fashion icon because she really steered this industry in her direction by creating new trends that women all over the world love to follow. One of her trademarks is her frequent and bizarre outfits, which usually suit only her.
Post By: Vanessa F.