Madalina Ghenea left everyone breathless
Madalina Ghenea appeared in a brown tight-fitting dress with slits, and she also attracted attention with her deep neckline.
News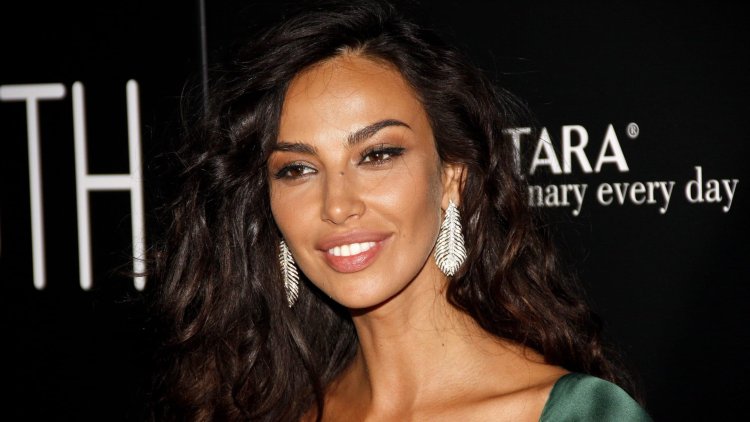 Photo Credits: Shutterstock
Madalina Ghenea  (34), a Romanian model and actress who is called the most beautiful woman in the world, appeared on the red carpet at the closing of the Cannes Film Festival. With her enchanting curves, she left everyone present breathless.
She appeared in a brown tight-fitting dress with slits and attracted attention with her deep neckline.
Madalina is known as the most beautiful European woman, and she was born in Romania. At the age of 15, she moved to Italy to work as a model, and today she is very popular. In the film ' House of Gucci ', in which one of the main roles is played by Lady Gaga, Madaline plays the young Sofia Loren. She got the role in this movie because she irresistibly reminds of the famous actress.
Recall, the Italian media called her a modern Sofia Loren and wrote that she underwent surgery to look like a famous actress. Many resented her for undergoing plastic surgery, but one of the most desirable women in the world enchanted many famous men.
Madalena revealed that she is still uncertain about her appearance, and you can conclude that she is worried for no reason. If we look at her photos, we can clearly see that she has no reason to worry. Ghenea started her career as a model with only 15 years. At its beginnings, she walked the runways for Gattinoni in Milan, Italy. Also, during her career, she appeared in fashion shows in Romania, Italy, Germany, Japan, Austria, Spain, France and South Africa.
But that is not all. Ghenea also did some commercials for popular brands like  Peroni, New Yorker and Quelle. In 2007 Ghenea appeared in a video for Eros Ramazzotti's album "The New Best of Eros Ramazzotti – Il tempo tra di noi". She always attracted attention with her smile and perfect body.
It is also known that Ghenea donated money for the renovation of the Maternity section of the main hospital in her hometown Slatina.