Who is the most generous Kardashian?
The Kardashian-Jenner sisters are among the richest women on the planet, but do you have an idea how generous they are...?
Stars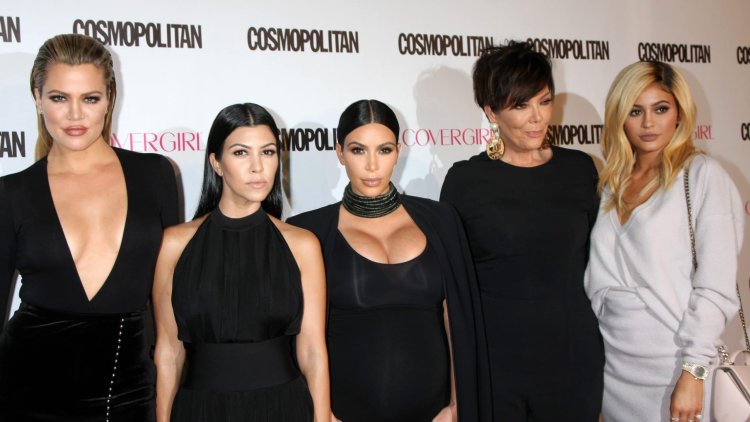 Photo Credits: shutterstock
The Kardashian-Jenner sisters are among the richest women on the planet, but do you know how generous they are? The caterers who had the opportunity to serve the members of this family gave all their assessments of how generous each is. Here's what they say...
Kim Kardashian
In 2015, it was announced that Kim gave $ 300 in tips to a $ 200 bill while having dinner with friends Jonathan Cheban and Simon Huck. This is not the first time Kim has shown generosity. "Several of my friends worked at one of the hotels in Ireland where Kim and Kanye stayed during their honeymoon. They were both very generous and gave big tips, which is not even a custom here."
Kylie and Kris Jenner
"Kylie Jenner, that bitch doesn't tip!" Wrote a waiter on social media, who apparently had a close encounter with the world's youngest billionaire. A completely different reputation follows her mother, Kris Jenner. "Kris Jenner gave me a 70 percent tip on the whole bill and she was really wonderful."
As for Kylie, this is not the first time that the youngest member of the famous Kardashian-Jenner family finds itself on the pillar of shame. Two years ago, the news was released on TikTok that Kylie gave only $ 20 in tips after a dinner that cost $ 500. The youngest billionaire is otherwise considered a person who behaves very badly towards the staff and easily rejects people who have been loyal to her for years.
Kendall Jenner
Kendall has been the target of fierce criticism over the years for allegedly being rude and arrogant towards restaurant staff. Beginning in 2014, Kendall was accused of trying to leave the bar without paying the bill, and when staff stopped her, she threw money in their face. She later denied ever throwing money away but admitted she forgot to pay the bill, insisting she tipped $ 7 and paid the $ 33 bill.
In 2017, she was accused of not leaving a tip at all after dinner, and when the bill appeared in the public (which also says how much is a tip), the model justified herself by saying that she left the tip in cash.
Khloe Kardashian
"Khloe Kardashian left me the best tip I've ever received," wrote one waiter on Reddit, revealing that she gave him $ 3,000. Many commented on this and confirmed that Khloe is really very generous.
Kourtney Kardashian
The newest bride in the Kardashian-Jenner family, Kourtney, who recently married Travis Barker, is rumored to be very stingy... In 2014, Kourtney was in the Hamptons while filming a reality show about her family, when it was revealed that she did not give tips if meals were served free of charge.