Madly in love: Adrien Brody and Georgina Chapman
Adrien Brody and Georgina Chapman do not like the attention, which is quite understandable considering that she is the ex-wife of Hollywood monster Harvey Weinstein.
Stars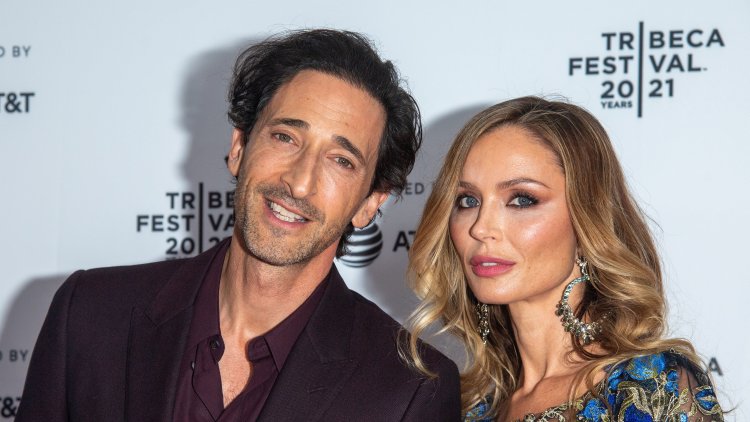 Photo Credits: Shutterstock
Adrien Brody and Georgina Chapman are enjoying their love and they were recently spotted at the airport in New York after returning from a romantic vacation in France. The couple tried to hide from the paparazzi under face masks, but they failed, and the fashion designer was visibly upset when she saw that they were being filmed. This is not surprising, because each of their photos causes an avalanche of comments because she is the ex-wife of the Hollywood monster Harvey Weinstein with whom she has two children.
View this post on Instagram
And while the 70-year-old producer and film mogul is in prison for abusing numerous women, Georgina enjoys love with the famous Oscar winner, with whom she hid her relationship for a long time in order to avoid being in the spotlight. She claims that she had no idea about the crimes of her ex-husband, who was sentenced to 23 years in prison for rape and abuse and abuse of power.
'I never even suspected. That's why everything is so painful, I was convinced that my marriage was happy. I loved my husband,' Chapman said in 2018. The designer met Harvey in 2004, and they married three years later. She filed for divorce after more than 80 women accused Weinstein of sexual harassment in 2017. In January 2018, they agreed on the details of the divorce, and the marriage officially ended in July 2021.
Adrien and Georgina made their first public appearance as a couple at the premiere of the film 'Clean' at the Tribeca Film Festival. Rumors about their relationship began in the fall of 2019, and People magazine confirmed in February 2020 that they are indeed a new star couple.
The relationship with Adrien is the first relationship of the founder of the brand Marchesa after the sudden end of her marriage with Weinstein. The couple does not share photos together on their Instagram profiles, and they do not even want to talk about their relationship.
NEW: https://tvexposed.com/fans-are-mad-over-gwyneth-paltrows-statement
Post By: Vanessa F.