Most beautiful villages of France
The Dordogne region of France boasts some of the most romantic landscapes in the entire country, but also an extremely rich and long history.
Travel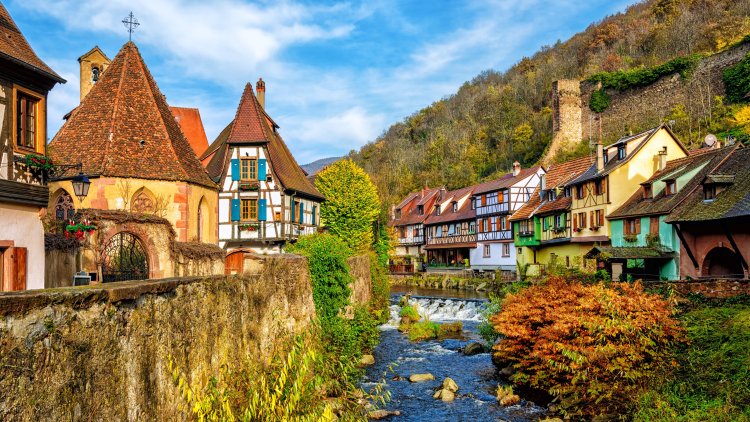 Photo Credits: shutterstock
Archaeologists have discovered evidence of the human presence in the area 400,000 years ago. Until the period between the 12th and 16th centuries, there were limestone hills, full of caves, which hid some of the most precious remains of human life. But then villages began to spring up all over the Dordogne. Churches and castles were built, which were later used as fortifications during numerous conflicts. Today, many villages in this area are the pride of the country.
View this post on Instagram
1. Medieval chapels in Rocamadour
Located on a cliff above the river, this village is known for its fairytale castle. During the Middle Ages, Rocamadour was one of the most important places for pilgrimage in Europe, so it is well preserved to this day. Many still visit it today to see the statue of the Black Madonna in the chapel of Notre Dame, although there are many other sights worth visiting.
Being located between the rivers Dordogne and Vezere, it played a significant role in trade. Today, it is especially attractive because of the possibility of enjoying swimming in the river. Arched bridges built during the 19th century are just an addition to the picturesque landscape.
3. Hike to La Roque-Gageac Castle
The limestone cliff, which rises abruptly above the castle, makes this village spectacular. The castle is reached by cobbled streets, along which there are richly decorated terraces of local restaurants.
View this post on Instagram
4. Step into the movie in Beynac
If you watched the movie "Chocolat", you must have noticed the charm of the village where it was shot. In this village, visitors feel as if they are returning to the past. Excellently preserved medieval architecture, a castle built during the 12th century, but also very tasty local products, are what make this French village so special.
5. Visit the secret cave in the village of Domme
Thanks to the fact that it is located 150 meters above the river, Domme is known for having one of the most beautiful views in the Dordogne area. This was the key point of the French defense during the Hundred Years' War. The cave, about 450 meters long, is located at the foot of the village. Although it is considered a secret cave, it can be visited, and it is extremely rich in cave decorations, in the form of stalactites and stalagmites.