MOST FAMOUS TIKTOKER KHABY LAME LOSES FANS: Many resent the four words he wrote on Instagram
Khaby on Tik Tok is followed by over 115 million people, but some have decided to stop following him for a truly incredible reason.
News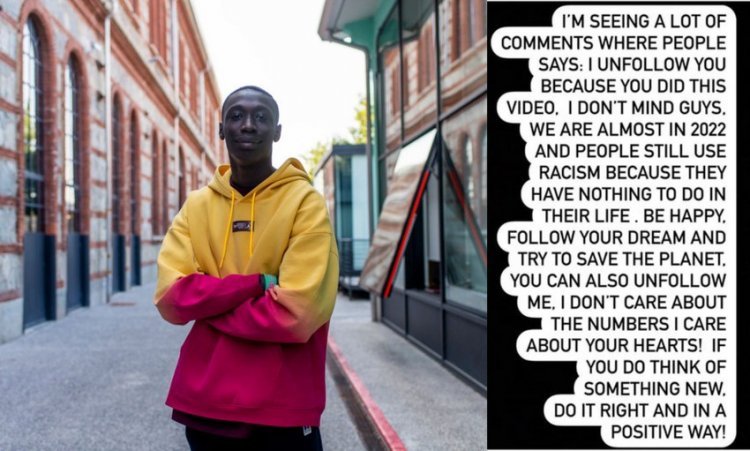 Photo Credits: Getty Images /iNSTAGRAM
On Tik Tok alone, where he is the second most followed person in the world, he is followed by over 115 million people, and on Instagram, he has a slightly 'more modest' follow-up of over 48 million followers.
He gained popularity by publishing videos in which he mocks various complicated life hacks from the Internet, and it is interesting that he did not utter a word in any of the videos.
However, when Khaby started posting anti-racist messages, he lost some followers.
'Say no to racism,' Khaby wrote on an Insta story, and later posted a message saying some followers had left him because of it.
'People wrote to me that they stopped following me because of it. I don't mind that. We are almost in 2022, and people are still dealing with racism because they have nothing else to do in life, 'Khaby commented.
'Be happy, follow your dreams, and try to save the planet. Feel free to stop following me, I am not interested in numbers, I am interested in your hearts ', he added.
By: Olivia J. - Gossip Whispers