MSI GE76 Raider: Gaming Laptop
Technology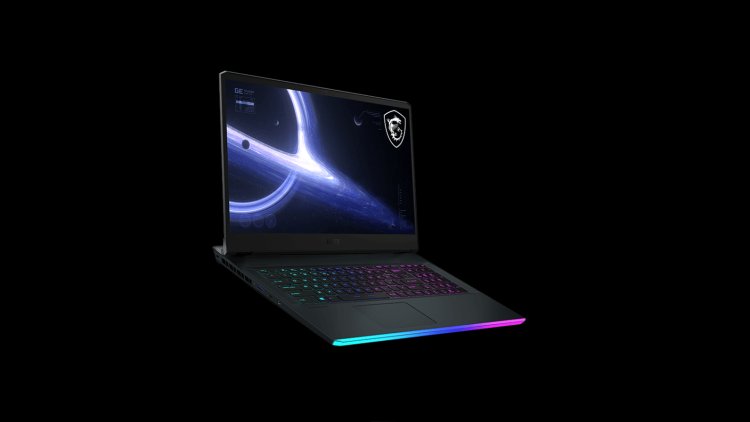 Photo Credits: MSI/Promo
The MSI GE76 Raider is a huge gaming laptop that was released just a few months ago, and it makes it obvious from the start that its main purpose is to give the best performance possible.
This statement of aim becomes a fact when we look at its specifications and keys at the hardware level, and that is that we must consider it as one of the most powerful laptops in the world on its own merits.
The MSI GE76 Raider series is available with a variety of Intel processors and NVIDIA RTX 30 Mobile series graphics cards, but the model we were able to test is the most powerful, the top of the line because it is equipped with an Intel processor.
Core i9-12900HK processor with a GeForce RTX 3080 Ti Mobile graphics card with 16 GB of graphics RAM, as announced by NVIDIA at this year's CES.
The MSI GE76 Raider wagers on power over mobility, plain and simple, and is intended for customers who want to be able to play with all the guarantees on their laptop, experiencing entire smoothness and without having to give anything up.
For obvious reasons, this equipment is the polar opposite of an ultraportable, which is excellent because, as previously stated, it provides another choice that fills a very specific gap in the industry.
A translucent area with RGB LED illumination can be found in the lowest section. This manages to provide a splash of color and distinction to the MSI GE76 Raider that, honestly, will not leave anyone indifferent. It attracts a lot of attention, looks beautiful, and we can totally customize it to fit perfectly into any circumstance with a few clicks.
MSI has meticulously designed the cooling system of the MSI GE76 Raider, which is sensible given that we are dealing with a true "giant" that houses a powerful GeForce RTX 3080 Ti Mobile with a 175-watt TGP.
To "tame" this beast, the laptop includes a Cooler Boost 5 cooling system, as well as many apertures on the sides, base, and rear of the chassis, which, as you might expect, results in excellent airflow.
And, while we're on the subject of the keyboard, it's much more than a nice face for the touch of color supplied by its RGB LED backlighting system. The keys are chiclet-style, with a flat finish, a smooth touch, a generous size, and a pretty long journey, making typing a joy.
The screen of the MSI GE76 Raider is 17.3 inches in size, with relatively tight edges and great viewing angles of 178 degrees, thanks to the IPS grade panel it employs. According to the specifications, the panel features a 1080p resolution, a refresh rate of 360 Hz, and a solid representation of the sRGB color palette.
At the very top is a camera and microphone system that will allow us to make video calls without the need for anything else. The camera can also be used to trigger Windows Hello facial recognition.
The MSI GE76 Raider runs Windows 11, which is understandable given that the operating system is designed to maximize the performance of the Intel Core i9-12900HK processor that powers the model we tested.
As we will discover later, this CPU is the most powerful in its category, both for single-thread and multi-thread performance. When it comes to connectivity, the MSI GE76 Raider has a plethora of connections and is compatible with the most recent wireless connection standards, Wi-Fi 6E and Bluetooth 5.2.
Specifications
Gaming laptops are made of aluminum and plastic.
17.3-inch screen with IPS grade panel, resolution of 1,920 x 1,080 pixels and refresh rate of 360 Hz. It reproduces 105% of the sRGB color space.
Intel Core i9-12900HK processor with 6 high-performance Golden Cove cores at a maximum of 5 GHz and 8 high-efficiency Gracemont cores at a maximum of 3.8 GHz. Adds 20 threads thanks to HyperThreading, which is applied to the cores of high performance.
32 GB of 4,800 MHz DDR5 memory configured in dual channel.
GeForce RTX 3080 Ti Mobile dedicated graphics card with GA103 graphics core at 8nm, 7,424 shaders, 232 texture units, 96 raster units, 58 RT cores, 232 tensor cores, 256-bit bus, and 16 GB of GDDR6 graphics memory with a 175 watt TGP.
Two 2 TB Samsung PC4 Gen4 x4 SSDs each.
Front camera 1080p at 30 FPS compatible with the Windows Hello facial recognition system.
Intel Killer Ethernet E3100G Network Solution up to 2.5 GbE.
Intel Killer Wi-Fi 6E AX1675 network card and Bluetooth 5.2 connectivity.
99.9Wh battery.
Connections: one Thunderbolt 4 port, one USB 3.2 Gen 2 Type-C, three USB 3.2 Type-A, 2.5 GbE Ethernet, SD card reader, 3.5 mm headphone and microphone jack, HDMI output, and Mini DisplayPort.
Windows 11 is a pre-installed operating system.
Chiclet-style SteelSeries keyboard with per-key customizable RGB LED backlighting.
Mystic Light customizable RGB lighting is integrated into the base of the equipment.
Cooler Boost 5 cooling system with two fans and six copper pipes.
Integrated software: MSI Center, Nahimic, MSI True Color, and GG SteelSeries, which offer us perfect control of all the key points of the equipment, including sound, performance, cooling, and RGB LED lighting.
Dynaudio sound system with two speakers of one watt each and two woofers.
Integrated microphones on the sides of the front camera.
Weight: 3 kilograms.
Measures: 397 x 284 x 25.9 mm.
This laptop has so high performance that it provides an experience quite comparable to that of a desktop gaming PC, which is completely great because, as we predicted, it is the purpose of a team that sacrifices mobility and autonomy in order to maximize power.
There is nothing to complain about in terms of performance or hardware; it is flawless. The MSI GE76 Raider is the most powerful gaming laptop we've tested to date, and it's a true demonstration of what the Intel Core i9-12900HK and the GeForce RTX 3080 Ti Mobile are capable of, two components that have proven to be the most powerful processor and graphics card in their respective categories.