Must see: Mary G. Blige in a tiny bikini!
Mary J. Blige was filmed on a beach in Miami where she was relaxing after recording a new album. It was time to enjoy by herself.
News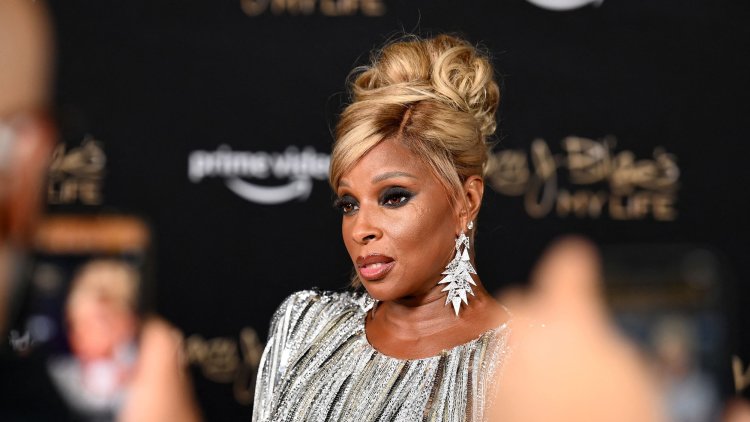 Photo Credits: AFP via Getty Images
American singer Mary G. Blige worked hard to complete her 14th studio album "Good Morning Gorgeous".This album will announce her big return to the music scene as soon as possible and try to achieve success from the 90s and 2000s.
And after recording new songs and preparing the album, the 50-year-old singer decided to take a break and enjoy the beach in Miami, where she was recorded by the paparazzi on duty, after not appearing in public for some time. Mary wore a miniature bikini in which she highlighted all the curves as she bathed in the ocean and sunbathed on a lounger, and the staff at the beach made sure she didn't miss anything.
Mary has been prone to frequent image changes over the years, and currently, her trademark is the long platinum blonde hair she wore on the beach gathered in a ponytail. She often shares her nude and sexy photos on social media.
Mary's carrer
The singer released her latest album "Strength Of A Woman" in 2017, and now she has returned to the scene with two new singles "Good Morning Gorgeous" and "Amazing", with which she also announced a new album.
"I am excited that my fans will hear these first two songs to give them an insight into what is to come. I am grateful to all the collaborators and partners who have gone through this process with me, and I am even more grateful to my fans and hope they enjoy it. With new music, "Mary told Pitchfork.
Mary began her music career in 1991, and her 8 of 13 released albums achieved multi-platinum sales and earned her as many as nine Grammys.
In 2018, she officially divorced after 12 years of marriage to Kendu Isaacs, with whom she had no children and has been single ever since. 
The singer told Variety magazine last September that she was fine after their breakup, but it took a lot of work on her own.
"I live. I'm not happy about a lot of things. I thought someone loved me, didn't I? It turned out he was a fraud who wanted my money. When you come out of something like that, you realize it was never that and that there was. who was his queen? But I still have to smile and maintain my mood because this is designed to kill me, "Mary told  at the time . 
According to People magazine, court documents showed that Mary claimed that Isaacs spent more than $ 420,000 during their marriage on alleged travel expenses, which included the woman he had an affair with. She also claimed that Isaacs drives a Mercedes for which she paid rent in advance and that he refused to give her her Grammys and awards for other achievements.