Natalie Portman photographed in a sweater with a message that every man should remember!
Natalie Portman looks like a girl at the age of 40, and everyone is commenting on the message she had on her clothes!
News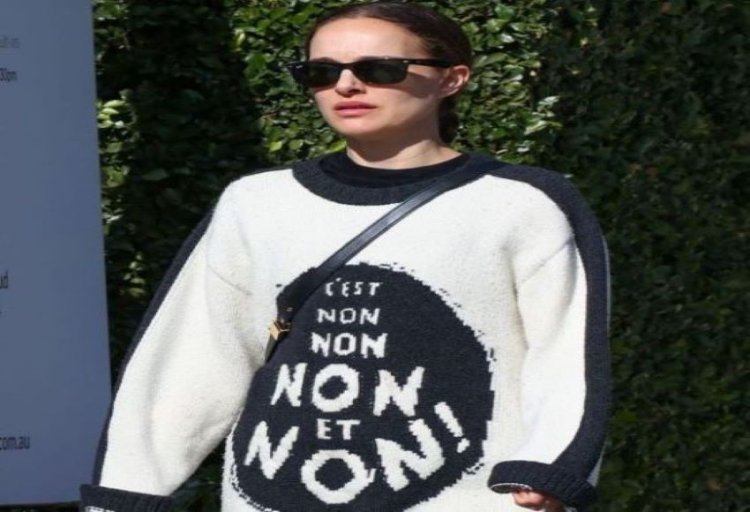 Photo Credits: KHAPGG | BACKGRID
American-Israeli actress Natalie Portman (39) was photographed while taking a walk in Sydney, and on that occasion, she sent a strong message via her clothes.
Namely, the famous actress took a walk wearing a "Dior" black and white sweater that reads:
"No means no, no, no and no," the message on Natalie's sweater read.
The actress was photographed in jeans and white sneakers, while she was wearing a black leather bag over her shoulders. She had "Ray-Ban" glasses on her face and it is not known where she was headed.
Natalie tied her hair in a bun and didn't have makeup on, and she recently revealed what her morning routine looks like during the coronavirus pandemic to stay healthy.
"In the morning, I usually eat oatmeal or avocado toast… I also take vitamins, vitamin D, and prenatal vitamins that I still use. I take a dose of B12 once a month because it's the only thing you don't get through vegan food," Natalie said.
Let us remind you, Natalie had her debut role at the age of 13 when she starred in the film "Léon: The Professional" in 1994, and then she played the character of Jackie Kennedy, and won an Oscar for her performance in the film "Black Swan". The actress is currently working on an upcoming Marvel film, which will feature the first female Thor.
By: Amber V. - Gossip Whispers